The 1960s produced countless classic albums, but not many have had the staying power of Tommy. The Who's fourth album was a theatrical rock opera, a thoughtful concept album, and a staggering work of swaggering rock 'n' roll.  
Over five decades, You Am I are paying tribute to its timelessness by playing Tommy across Australia this July and August.
Accompanied by two of this country's most renowned female rock voices, Hayley Mary and Sarah McLeod, they'll play the hits of Tommy and other Who classics in Caloundra, Tweed Heads, Brisbane, Newcastle, Thirroul, Sydney, Frankston, Albury, Melbourne, Geelong, Adelaide, and Perth (see full dates below).
Ahead of the tour, Tone Deaf caught up with You Am I drummer Russell Hopkinson to find out all about the tour.
Tone Deaf: Firstly, what makes The Who so great?
Love Live Music?
Get the latest Live Music news, features, updates and giveaways straight to your inbox Learn more
JOIN
Russell Hopkinson: The Who are such an interesting band, from the way they play to their lyrical content. In 1965 they stood out from the crowd with their aggressive and kinetic approach to pop music and adherence to pop art and the mod aesthetic.
In an era when bands were still expected to wear suits and smile on stage, The Who wore denim, t-shirts, Clarks boots and scowled as they smashed their instruments. They also wrote about alienation in a way that few pop bands had before which I think really connected with a lot of young people in the mid-1960s. This was still a very conservative time and to the average "man/woman-in-the-street", just the idea that a band like The Who could exist, let alone be hugely popular, was an outrage.
Their hits are so timeless. What still makes Tommy such a great listen in 2023?
Even though it's a "concept" album, Tommy is actually a fun record. The songs are mostly short and focused in an almost power pop style. I can really hear them mimicking bubblegum bands like the 1910 Fruitgum Company and Ohio Express in places, but then pushing the boundaries with jaw-dropping ensemble freakouts and Pete's dense and rather dark lyricism.
Do you have a favourite track from the album?
It's hard to pick one, but as a drummer I'd say "I'm Free", just because the opening drum fill is so ludicrous in its timing and execution that working it out felt like a real victory. Then when you're in the song it bounces along with some of my favourite Keith Moon drum fills. Of course, jumping on the kit to play "Pinball Wizard" is always going to be a blast!
I'm sure I know what the answer is going to be here – is Tommy The Who's best album?
To be honest, I don't really think of albums or singles in terms of "best" or "worst." I collect a wide range of underground rock and roll records from – mostly – the 1960s and I'll spend months searching for something that most people would consider absolute garbage, but I'll find immensely enjoyable and illuminating (if you need an example, the last album I bought was a record called 68 by The Spiffys, the official rock group of the US Naval Academy in Baltimore from '58 to '68. I love it, though I would suggest their ramshackle sound is an acquired taste).
Personally, I think Tommy is an unbelievably good record that exhibits The Who at one of their creative peaks. It's musically very challenging in a way that will push us all and it's a privilege to be able to go and play it in some very nice venues across the country with our talented friends Sarah and Hayley.
Have The Who always had a big following in Australia?
The Who first visited Australia in 1968 and weren't exactly welcomed with open arms. I own an original hand typed copy of the press release and it's a fun read because it's super sarcastic, funny, and quite obnoxious. You can imagine their managers Kit Lambert and Chris Stamp dictating it over after dinner drinks at some high-class London restaurant like Mirabelle.
Australia at that time was incredibly conservative, and this approach didn't go down well with the mainstream establishment media. Upon their arrival in Australia, they became public enemy number one. They were hounded by the police and the press. Politicians spoke out against them, and the papers waged a daily scandal campaign splashing lurid, exaggerated details of their behaviour all over the front pages.
The shows were hugely successful and, by all accounts, very good, but The Who hated Australia so much they vowed never to come back and didn't for over three decades until they played Sydney and Melbourne with a little band called You Am I in support.
They've always been a bit left of centre and not maybe as popular as some of their compadres such as the Beatles and Stones, but The Who will always be one of those legendary bands that shook stuff up by writing some of the most incendiary pop hits of all time.
What can people expect from these shows? Lots of theatricality?
I'm not really sure what you mean by "theatricality." First and foremost, it's a rock 'n' roll show and we're treating it as an exercise in musical expression rather than trying to make it a stage show with costume changes and stuff. That said, I've already secured some white denim jeans and a pullover with "POW!" written on it and my drumset has suitably expanded to Moonesque proportions.
If you've seen You Am I play, you'll know we rarely hold back and this show will be no exception: there will be jumps, windmills, exaggerated drum fills and everything else you've come to expect from a You Am I rock 'n' roll show in our tribute to this wonderful selection of Who tunes called Tommy!
Are you excited to have Hayley Mary and Sarah McLeod on board for the tour?
Of course! They're good mates, lovely people, and exceptional singers who we're lucky to have out front of our little, old rock 'n' roll band. They're both really up for it and it's going to be a really fun time for all of us trying to match the intensity and musicianship of The Who onstage every night.
You're doing so many shows in such a small space of time. Are you worried about tiring of The Who and Tommy?
Not at all. This show won't run like clockwork, it's live rock 'n' roll, and there's definitely sections of Tommy that will grow the longer we play them together, so I think we'll all really enjoy the journey.
And will there be any You Am I songs subtly sprinkled into your set?
No. This concert is 100% Who material. Along with a full performance of the original Tommy album, we'll do a short set of a few other classic numbers by the 'Orrible 'Oo! However, according to the tea leaves in my cup, we'll be back out playing our own stuff sometime later in the year.
But in the meantime, don't miss our celebration of this most enchanting and bewildering pop opera by Peter Townsend and The Who called Tommy. It's genuinely going to be a blast!
YOU AM I PERFORMING THE WHO'S TOMMY
With special guest vocalists Hayley Mary and Sarah McLeod 
Tickets available via livenation.com.au
Wednesday, July 26th
The Events Centre, Caloundra, QLD
Friday, July 28th
Twin Towns, Tweed Heads, NSW
Saturday, July 29th
Fortitude Music Hall, Brisbane, QLD
Wednesday, August 2nd
Civic Theatre, Newcastle, NSW
Friday, August 4th
Anita's Theatre, Thirroul, NSW
Saturday, August 5th
Enmore Theatre, Sydney, NSW
Wednesday, August 9th
Arts Centre, Frankston, VIC
Thursday, August 10th
Entertainment Centre, Albury, NSW
Saturday, August 12th
Palais Theatre, Melbourne, VIC
Sunday, August 13th
Costa Hall, Geelong, VIC
Wednesday, August 16th
Hindley St Music Hall, Adelaide, SA
Friday, August 18th
Astor Theatre, Perth, WA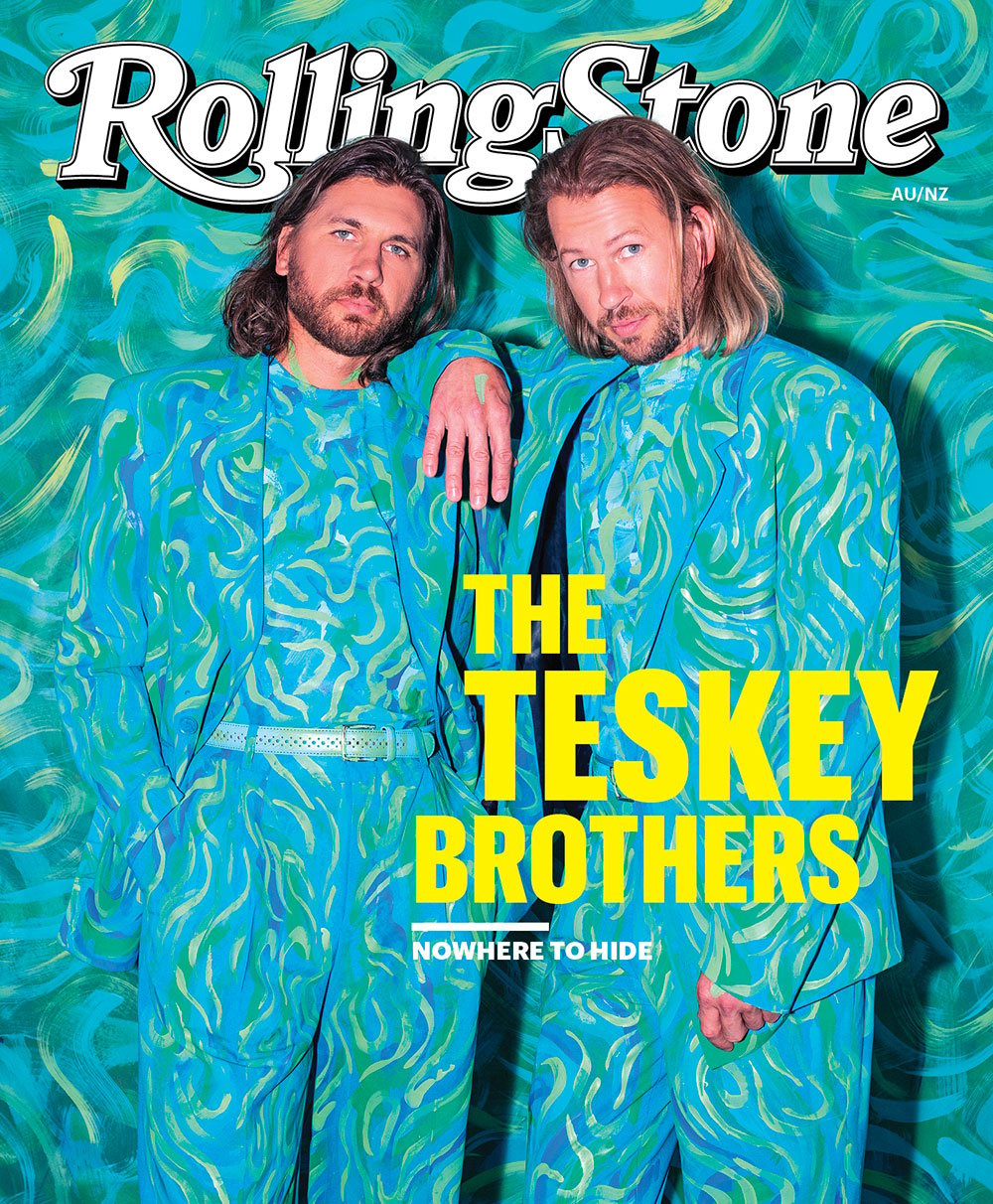 Get unlimited access to the coverage that shapes our culture.
Subscribe to Rolling Stone magazine
Subscribe to Rolling Stone magazine