It's hard to get a big break on the competitive Australian touring circuit, but it helps when you're friends with one of Australia's biggest indie rock bands. 
Ghost Care recently hit the road with fellow Western Australians Spacey Jane on the latter's regional tour in Queensland and New South Wales.
Ghost Care were there on merit, bringing polished tracks like "Partying" ("This is very cool," Spacey Jane said about the song and single tour) to the East Coast, and they impressed the crowds at Spacey Jane's typically packed shows.
For the fledgling indie rockers, it was quite the career milestone. "Well, that was crazy," was how the band summed up the experience on social media.
But Tone Deaf wanted to know more. Below, Ghost Care's three members – Luke, Beau, and Tanaya – go into detail about their memories of the Spacey Jane tour, from surfing at Noosa to getting "real sick" on the road. You can't win them all.
Love Indie?
Get the latest Indie news, features, updates and giveaways straight to your inbox Learn more
JOIN
Luke
Overall, it was a crazy experience for us and an unbelievable opportunity to catch up with our mates in Spacey Jane and play some of the biggest venues we have in our musical careers.
This was our second tour with them (regional as well), and it was insane to see the jump in crowd size and love for them. We were grateful to be getting the chance to hit the road again with the Spacey gang. They've been pretty big champions for us in the past and over that time have become some of our best mates, so it was great to experience this with them, but also great to hang out in the process.
The shows themselves were something else for us. To play over East to crowds of that size and to visit some of the coolest places in Australia gave us a real taste for touring, and for wanting to get back over there as soon as we can. Some of the venues we played were incredible, and the Spacey Jane fans were so beautiful everywhere we went – it was a really wholesome time.
We were pretty gobsmacked when we got to Wollongong, the first show, and walked onstage to a room where it just looked like a sea of people. After our set, we stood out the back and you could barely hear Caleb's vocals for the crowd singing over him, it was crazy to watch in the best kind of way. 
Beau
Spacey Jane have been so busy that we haven't seen them live in a long time let alone had the chance to hang out. It was fun to see how they have grown and just how professional they have become. Something that struck me was their love for performing and commitment to making it the best show they could for the fans night after night.
A huge highlight was getting to meet so many people across the country. Obviously Spacey Jane couldn't hang out after the shows with the crowd or they would be mobbed and security would have a 'great' time. But we were able to stay around after every show and meet the people. We felt so lucky because Spacey Jane simply do have the best fans. We met new fans, new friends, new potential hair and makeup stylists next time we are on that side of the coast, and had an epic time.
We drove almost all the way – seeing the beautiful landscape was definitely a great experience. The driving was shared around and the sights were beautiful. Nambucca Heads, Byron and Noosa were little stops that we enjoyed. Noosa was nice to get a surf in.
It was so worth it and it never felt like work. It felt like we were where we were meant to be and played the best shows of our lives so far.
Tanaya
The Spacey tour was an absolute dream. It was really hard to stay present when you can't really believe what's happening and how lucky a situation you're in. We just felt really grateful the whole time to be working with such a fabulous team, to be playing such cool and hospitable venues, and to be hearing "Booster Seat" every night!
Touring is no joke, particularly road trip tours, it's hard to avoid getting sick (Beau got REAL sick), but we made sure that we didn't 'party' in the way people probably imagine when they think of a touring band. It's a job, a dream job, and we wanted to perform at our best every single night as we saw Spacey were always able to do. They're a great influence and really good role models for musicians who want to do this professionally.
I think the craziest thing for me was the fact that we actually have fans over East! We really couldn't have imagined this! I had to focus really hard on stage sometimes when I could see someone in front of me singing every lyric to a Ghostie song. This happened every night, what the heck?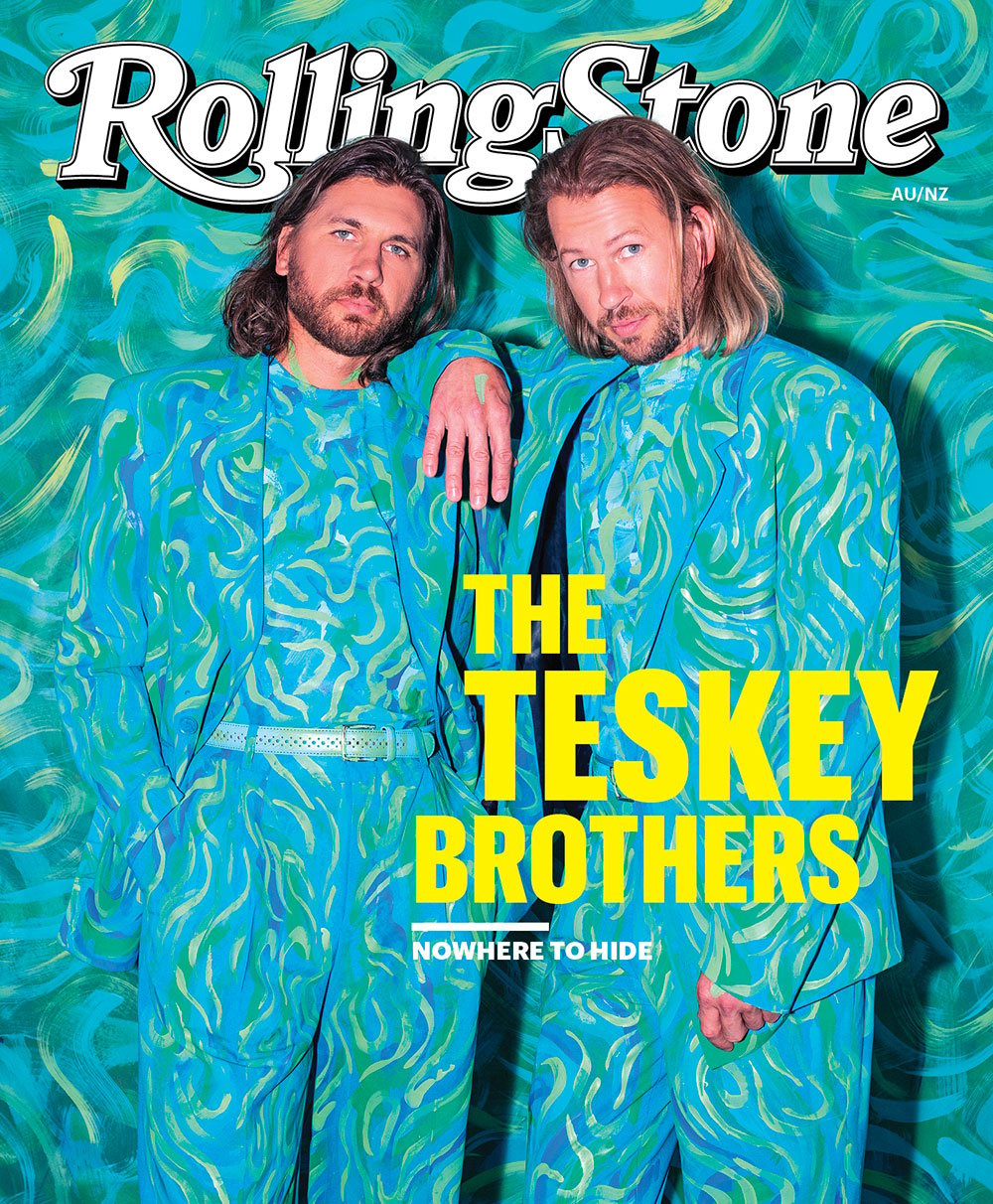 Get unlimited access to the coverage that shapes our culture.
Subscribe to Rolling Stone magazine
Subscribe to Rolling Stone magazine