The Pierce Brothers have ticked off one very Australian bucket list opportunity this week, appearing in not one but two episodes of Play School.
The dynamic folk duo won over a new generation of audience members with their signature spin on the iconic television show's theme tune on Monday morning. A second appearance will follow on ABC and iView this Thursday, November 16th at 9am, with the tracks to appear on Play School's Spotify as well.
Pat Pierce says the pair were stoked to be a part of the experience. "Play School is a massive institution in Australia. Being on set was like stepping back into our own childhood with the iconic sets and characters we all grew up with; we feel so lucky to be a part of this."
To celebrate, Pierce Brothers have released two limited new merch designs for their youngest fans, available exclusively on their online merch store.
Although most of their shows are licensed and 18+, they'll be performing an all-ages show in Melbourne on Tuesday, November 21st for baked's Live at the Sun Theatre sessions.
"The rest of this year looks pretty quiet, but that's because we're planning big things for 2024," the other half of the duo, Jack, says. "There is a new single on the horizon, but that's all I can say for now!"
Love Pierce Brothers?
Get the latest Pierce Brothers news, features, updates and giveaways straight to your inbox Learn more
JOIN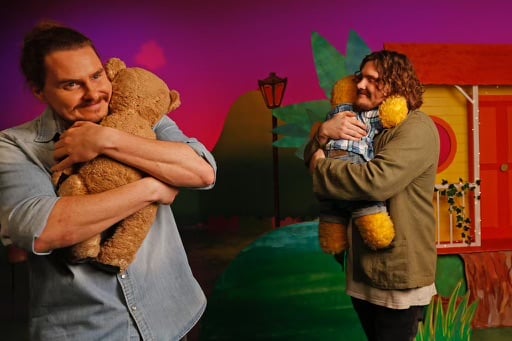 The band recently finished recording their forthcoming album at Wattle Studios, the purpose-built studio at the back of Jack's house.
Their latest single, "Studio", offered a glimpse into this new chapter of the Pierce Brothers, who produced the track themselves alongside long-time collaborator Phil Threlfall.
"I have to say, the best part was the commute," Jack says. "We're just so stoked that this is the start of something new here. We have this incredible space at our disposal all the time now, we can't wait to just write album after album."
Fans may get a taste of Pierce Brother's new music when they perform a short summer run across Victoria in January.
"Always love a summer run," Jack admits. "We've never played the Queenscliff or Port Fairy venues, and we're so excited that they're already almost sold out! And as always, a summer show at San Remo is like coming home."
From there, the band will tour Europe throughout February, building on the success of their appearance at Lowlands Festival 10 years ago, which Jack says changed the trajectory of their touring career.
"After that festival, we had people buying tickets to shows, venues were filling up, and suddenly we were a European touring act. We've always been a band that built off the momentum of the last tour, so to be able to keep doing that after a decade is just insane to me."
The Pierce Brothers are keeping mum on the rest of their plans for now, but with appearances already scheduled at Bluesfest Byron Bay, Mundi Mundi Bash, and Birdsville's Big Red Bash, fans can expect many more surprises from the beloved folk rock duo.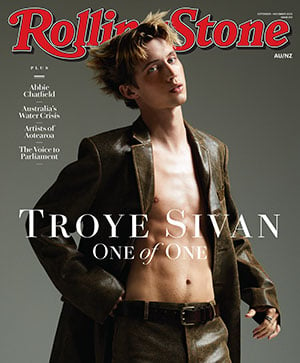 Get unlimited access to the coverage that shapes our culture.
Subscribe to Rolling Stone magazine
Subscribe to Rolling Stone magazine