Not many artists would boldly interpolate Joni Mitchell's folk classic "Big Yellow Taxi" into a SoundCloud rap banger, but not many artists are Somber Hills. 
"Don't it always seem to go / That you don't know what you've got 'til it's gone," he wryly sings in his track "Hurdles", before continuing: "Leave paradise, you don't even care about life."
It's a courageous highlight from Somber Hills' new EP, Pain Station, a project that the artist – real name Lukas Martin – stringently envisioned.
"Although this album will roll out as singles and small projects, whichever way it is delivered to the public, it is intended to live together as an experience, a journey and to deliver the message that 'through pain we grow,'" he explains.
"Like going to the gas station, we have to keep going back to pain, pay for it and then we can continue to our destination. It never stops. We might never feel complete and we're always going to have something to face.
"I feel I changed more in life than I ever have during the imagination of these records, and that's due to the hurting I embraced and will continue to embrace to evolve. These songs capture the transmutation of emotion to sound and the catharsis being a creative brings."
It might be a rudimentary description, but the music Martin makes sounds modern: one of the alt-rock-meets-rap artists flourishing following Lil Peep's era, Somber Hills weaves together dark lyricism and hyper energy throughout his new release.
Love Hip Hop?
Get the latest Hip Hop news, features, updates and giveaways straight to your inbox Learn more
JOIN
And he's also taking big swings, whether that's precisely planning out the release of his project or utilising lyrics from "Big Yellow Taxi". Born in New Zealand but now based in Sydney, it will be exciting to follow Somber Hills' trajectory from this point.
To celebrate Pain Station, Somber Hills will host a headline show at Sydney's Oxford Art Factory Gallery on Thursday, August 17th (more information here).
In the meantime, you can read our interview him as part of our Get To Know series below.
Somber Hills' Pain Station is out now. 
How did your artist name come about?
During the big SoundCloud era I would put music out under my name, Lukas. People would comment, "this shit sound somber" so I went with it. 
How would you describe your music to your grandma?
To be fair, I'd just say it's kinda like rock music but also rap music with some beep bop noises in there too!
Tell us about a few of your tracks; their titles and what they're about?
I'd start with "Guilt" – I drafted that song up in lockdown and never thought it'd be a finished track. I was so frustrated at how long we'd be inside and it felt like nothing was true and I was wasting so much time. "Your so locked in with me" isn't about anyone but about all the dark thoughts and feelings I felt trapped with. 
"Hurdles" reflects on how fickle the relationships have seemed within the industry at times and the feelings that come with having no real friends or home. I have found home though, Sydney is my place for sure.
What do you love about your hometown? 
I'm grateful for the memories in summer as a kid just doing whatever we wanted, driving around in trash cars and skating, but I don't ever want to go back. 
Career highlight so far?
Touring the UK recently over the span of 10 days was definitely a highlight, in life in general! Other than that, I'm definitely still trying get a career going. 
Fave non-music hobby?
I like making coffee, I'm a barista. I really like skating and keeping fit too.  
What's on your dream rider?
My dream rider was fulfilled in Glasgow this year. Jim Beam, fruit, honey, whatever snacks are local to the area, and then water. Tbh, a sushi platter would slap!
Dream music collaboration?
I'm actually not sure of this at the moment. I think I'd love to work with artists like Aries, brakence, Deb Never. 
Where do you see yourself in 10 years?
Probably finished a world tour after a few number one albums ready to start writing for other artists and co-produce! 
What's your go-to karaoke song?
You will never catch me doing karaoke, but probably "I'm Yours" by Jason Mraz.
What's the best advice you've ever received?
"Don't let life push you around son." Doesn't sound like much, but my dad said it a few weeks ago and so much clicked. We let so much affect us that is out of our control. 
What's one obsession you have that no one would guess after listening to your music?
I don't know if obsessed fits, but I love learning about how our bodies/minds operate. Trying to understand how everything's firing inside me and others is so interesting, and it goes so deep I feel I'll never get bored of it.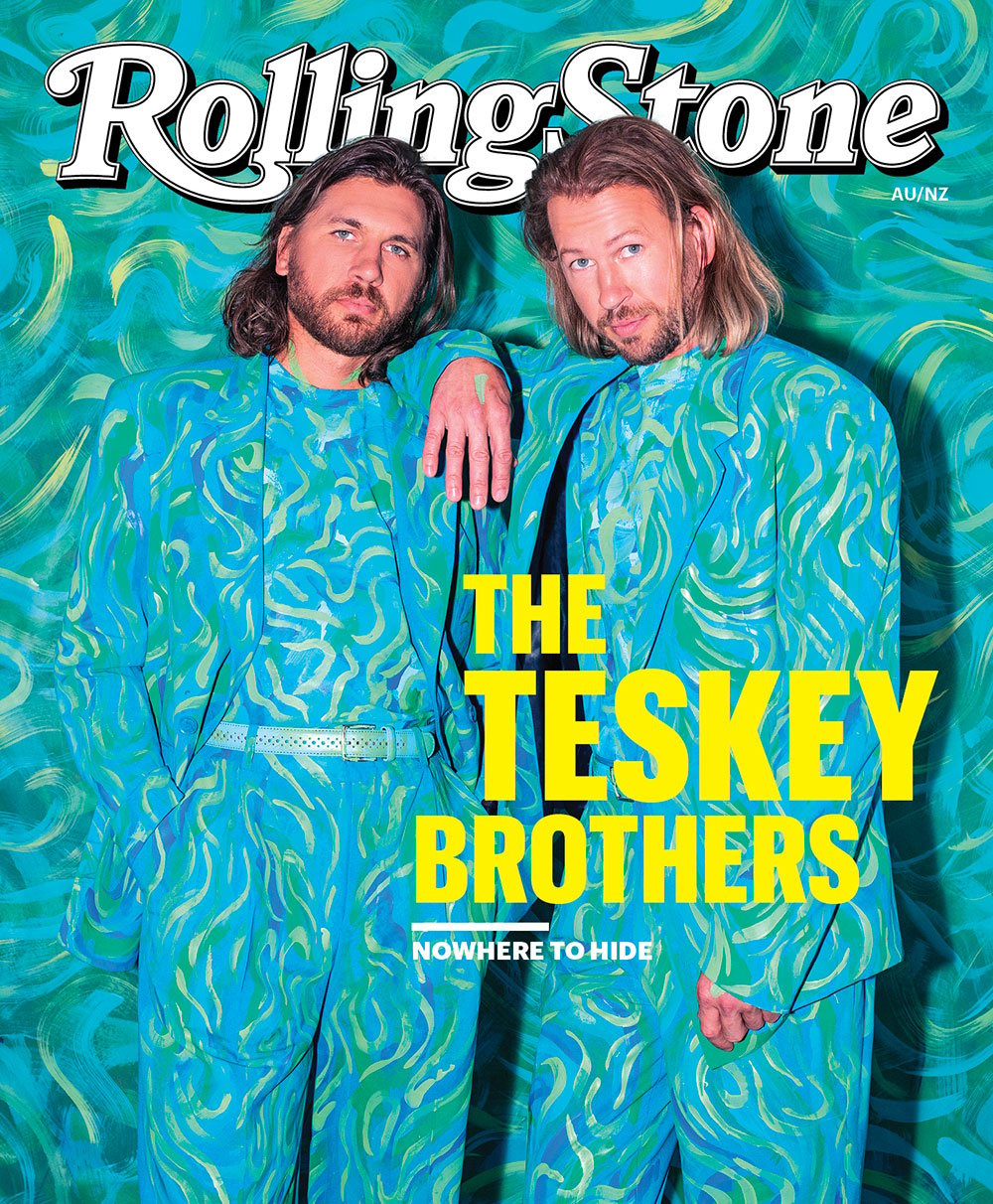 Get unlimited access to the coverage that shapes our culture.
Subscribe to Rolling Stone magazine
Subscribe to Rolling Stone magazine