It's been quite a big couple of years for South Summit, one of WA's most exciting emerging bands. 
They released their well-received second EP, Tales of the Yeti, in August, and they cemented their reputation as burgeoning festival favourites thanks to recent slots at every big event you can think of – Groovin the Moo to BIGSOUND, Falls Festival to Springtime Festival.
And now South Summit, one of the current participants in TikTok's LIVE Sunset Sessions, are preparing to play their genre-bending songs at SXSW Sydney.
They'll showcase their sound, which has drawn comparisons to Ocean Alley and fellow WA outfit Spacey Jane, next Wednesday and Friday, before embarking on their own Australia and New Zealand tour the following month.
If a hard work ethic is all that matters in music, South Summit would be set up for life. It's lucky, then, that they've got the instantly appealing indie rock tunes to back their effort up.
Ahead of their SXSW Sydney appearance, Tone Deaf asked South Summit to name five other acts they're keen to see at the event.
More information about South Summit's AU/NZ tour can be found here. Learn more about SXSW Sydney here. 
South Summit's Top 5 SXSW Sydney Acts
Daily J
One of the bands that we are jamming a lot at the moment. Loving their experimental and soulful groove that is so strong in the New Zealand music scene. We've been frothing what Daily J have been releasing recently, especially their track "Freakin' Out" off the new EP Slush Honey, and we're very keen to see them live at SXSW Sydney. 
The Terrys
These lads have become a staple in the Aussie music scene for their iconic tunes and high energy performances. Their track "Good Day" from their recent album True Colour has that laidback, cruisey feel that we just love here in Australia. Had the pleasure of joining the fellas for a gig earlier in the year, and it was a great show and we are keen to see them again in Sydney. 
Mali Jo$e
Repping the West Coast rap scene, Mali Jose is a must-see artist this year at SXSW Sydney. He's making a name for himself all over the country, and is one of the best performers we've seen live. His latest LP, BREEZECATCHER, is a very unique record which we are really digging at the moment. Keen to see Mali rip up the stage this October!
Jem Cassar-Daley
One of the best upcoming artists in Australia at the moment! The storytelling aspects of her songs really hit home for us and are so captivating. Loving her sound at the moment, especially on her new single "Slow Down". Jem Cassar-Daley is definitely one to look out for at this year's SXSW.
Death by Denim
Great bunch of lads from back in our hometown of Perth! Had the pleasure of playing multiple shows with Death by Denim over the last few years, and they keep on pumping out tune after tune. We're currently frothing their latest album, Moonbow, our personal fav is the track "Shores". Keen to have a beer or two with these guys at SXSW Sydney!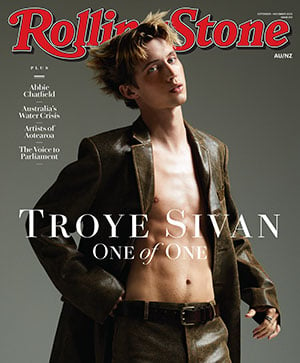 Get unlimited access to the coverage that shapes our culture.
Subscribe to Rolling Stone magazine
Subscribe to Rolling Stone magazine