Tone Deaf and Amrap are continuing in 2023 to ask music directors or presenters at some of the finest community stations around Australia to share their best Australian music finds discovered on amrap.org.au.
If you haven't got your music on Amrap, what are you waiting for? Community radio uses Amrap to source Australian music for airplay.
Anyone can discover all the great Australian music championed by community radio on the Community Radio Plus App, featuring the diverse range of community radio stations nationwide in one handy spot.
This week, 3MDR's Ren Cuttriss contributes with a list of Australian music from community radio you should be listening to right now. 3MDR is a community station that broadcasts from Victoria's Mountain District.
Clint Wilson – "Lot of Nerve"
Melburnian singer-songwriter Clint Wilson possesses that rare and special something in his songwriting that makes his fans instantly connect to his story. Likening an artist to Paul Kelly is almost never justified, however in the case of Clint Wilson, it is a more than fair comparison. Clint is as innovative sonically as his revered contemporary, and his take on lyrics is fresh and unique to him.
"Lot of Nerve" was produced in the US, but Clint didn't head to Nashville to create country music, it was LA that called to him. With producer Callum Barter and his Australian band with him, Clint created a sound that pushes genre boundaries.  
Maggie Alley – "Beasts"
Melbourne blues-punk banshee Maggie Alley is not just another girl with a guitar. Raised on Patti Smith, Kate Bush, Rowland S. Howard and Triffids records, she heard Smith's "Dancing Barefoot" on cassette aged three and decided she was a musician. Now she fronts her band on vocals and guitar, and also plays bass, violin and a bunch of other stuff. 
"Beasts" is the title track from the EP she produced with Melbourne institution Matt Walker at Stovepipe Studios and features four tracks of raw blues-punk attitude.  It has Celtic sensibilities and a whole lot of upfront raw energy. Maggie is developing quite a following, playing some of Melbourne's iconic dive bars… do yourself a favour and catch a live show.
Hannah Schmidli – "Mother My Teeth Are Expanding"
Hannah Schmidli is a young singer-songwriter based in the Yarra Ranges just outside Melbourne. She is a dynamic songwriter who displays a writing maturity beyond her years. Hannah emerged out of the local acoustic and folk music scenes and has continued evolving her music into a more jazz-infused pop style.
Hannah is largely self-taught as a guitarist, and this goes some way to explain the unique sonic qualities of her music and why she sounds like no one else.
Hannah's favourite place to record is at home with her dad, John, which is where 95% of her music has been made. They have learned and grown together and it was here, in the middle of lockdowns, that "Mother My Teeth Are Expanding" was made.
It's a song about the unworldly and uncomfortable feelings Hannah has experienced in her life, wrapped in a groovy, uptempo song. When she was very young, Hannah suffered from night terrors, an eerie sensation that she couldn't wrap her head around until much later in life. 
Bec Sykes – "At Least"
Self-described as 'moody folk music from the 'burbs of Melbourne', Bec Sykes is a young singer-songwriter with some outstanding musical accolades to her name already. She just finished touring with Josh Pyke and has worked with Wayne Connolly and Tom Iansek and been mentored by Jo Syme. 
"At Least" once again demonstrates Bec's emotive folk charm. The song combines crushing lyrics and a chorus hook that stays with you long after the final chord is played. In the song, Bec takes aim at toxic positivity, a bittersweet ode to emotional validation. A poignant reflection on societal expectations to consistently maintain a positive mindset in moments of darkness.


Grand Baxter – "I Don't Want to Know"
A shelf full of albums by James Taylor, Paul Simon, Jason Isbell and Dawes has given Grand Baxter, aka Ben Langdon, a distinct sound. Considered songwriting, bittersweet lyrics and a sprinkling of country-folk influence are all clearly audible in his music. Grand Baxter's songs dance between the dark, the delicate, and the cautiously optimistic.

"I Don't Want To Know" is a plea for a little bit of tactful and merciful omission. Written after a long-term relationship ended, and seemingly everyone in Ben's world was hanging out with his ex, or talking about her. When you break up with someone what you really need is space, but in this world of instant and constant update, that's very hard to come by. 
This recording features the wild talents of Isaac Gunnoo, Maddison Carter and Dylan Knur and was mixed to subtle perfection by Isaac Barter.
The Humbuckin' Pickups – "Just Like Winter"
The Humbuckin' Pickups draw from the experiences of four musicians who cut their teeth in vastly different musical traditions. Winners of the 2021 Troubadour Foundation Award, The Humbuckin' Pickups craft a sound that has been perhaps best described as 'Roots Drenched Folk.'
Equally at home with a delicately embellished, heartbreaking ballad or a hard-driving bluegrass-inspired song, The 'Humbuckers' will draw you in with their love of storytelling through music, their humour and their captivating songs.
Comprised of Trevor Dwyer (dobro, banjo, harmony vocals), frontman Ewan Cloonan (vocals, guitar), Maxine Sutcliffe (double bass, harmony vocals) and Vinny Russell (mandolin, harmony vocals), "Just Like Winter" is the first single and title track from The Humbuckin' Pickups third studio album.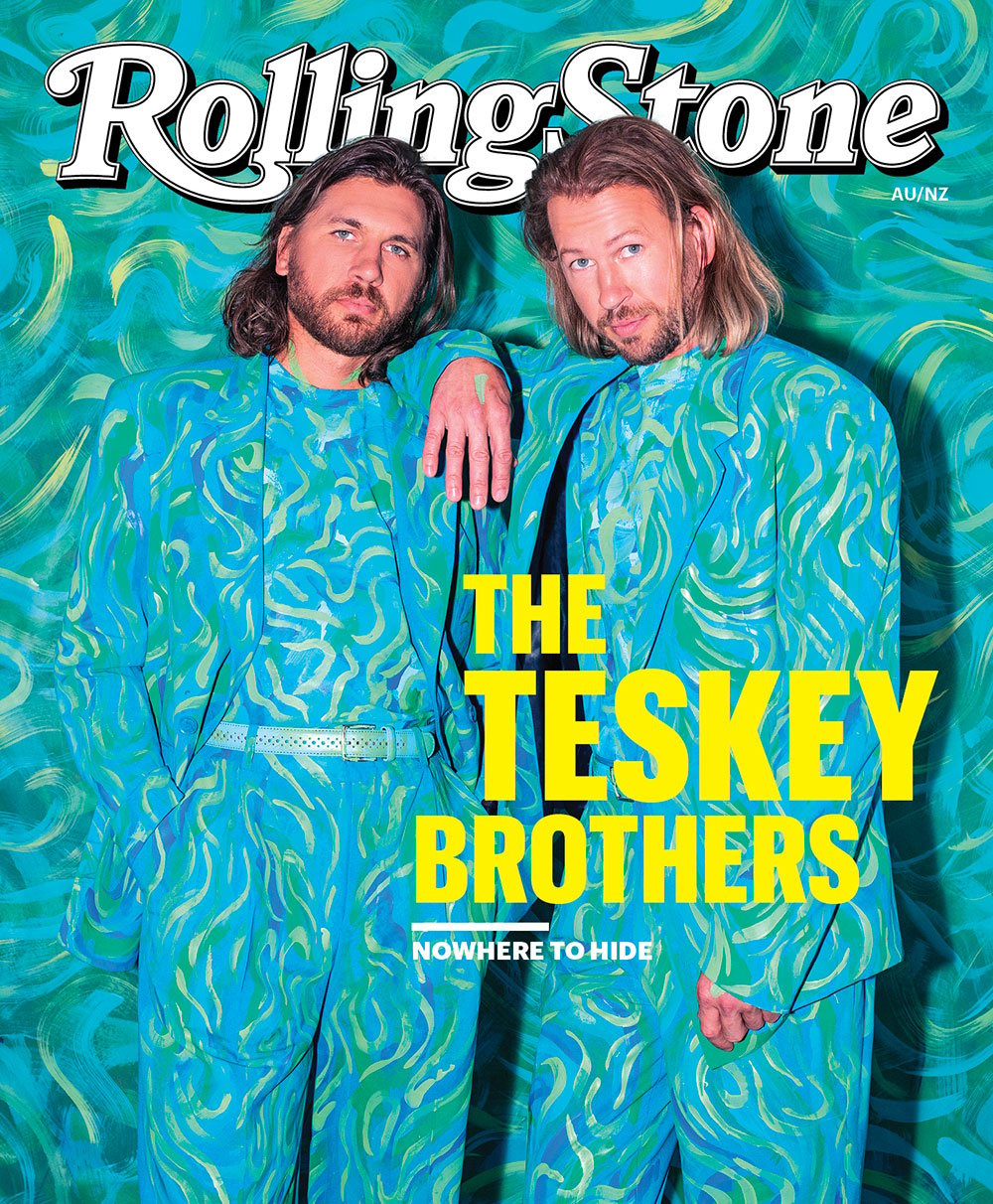 Get unlimited access to the coverage that shapes our culture.
Subscribe to Rolling Stone magazine
Subscribe to Rolling Stone magazine