Country music, it's fair to say, is enjoying quite a moment in the spotlight. Luke Combs covered Tracy Chapman; Jason Aldean caused an almighty uproar in the States; and depending on who you ask, viral sensation Oliver Anthony is either a superstar in the making or an industry plant. 
Through it all, though, all the ups and downs of the genre that made them such a success, Midland are just happy to do their own thing. "I try not to think about what everyone else is doing, to be honest with you," Mark Wystrach confessed to Tone Deaf.
It's a good viewpoint to have. On Friday, Mark and the rest of Midland – Jess Carson and Cameron Duddy – will finally tour Australia, having had to postpone their original December run of shows, and will do so on the back of another stellar year of touring elsewhere in the world.
It didn't really matter when Midland made it over here anyway: Australia is a place always in love with country music. The Grammy-nominated trio will perform eight times over the coming weeks, including a stop in Tamworth, Australia's home of country music (see full dates below).
They promised "a bigger tour and a bigger show" when their rescheduled tour dates were first announced, and that's what they still plan to offer their loyal Aussie fans. Ahead of their Australian tour, Tone Deaf caught up with Mark to discuss the band's latest album, The Last Resort: Greetings From, their support act Travis Collins, their love of Australian music (shout out Men at Work!), and much more.
Love Live Music?
Get the latest Live Music news, features, updates and giveaways straight to your inbox Learn more
JOIN
Tone Deaf: How frustrating was it to have to reschedule last year's Australian dates?
Midland: Yeah, it was frustrating… but sometimes life puts itself right in front of you and you've got no choice but just to live it. We're very grateful and thankful to finally be doing the tour in Australia.
The fact that you're playing some smaller towns will definitely be appreciated by Aussies! Is this something you make sure to do back home?
Yeah! I think Midland is for the people, so we try to play everywhere. Everywhere our fans are is where we want to be playing.
Australia has such a rich country music history. What do Americans think about this country's country music scene? Do you have any favourite Australian country music artists?
I think Australia has an incredible history of great music. Some of my favourite bands are from Australia. I think Americans probably don't realise how many great artists are actually from Australia. For instance, Men at Work, one of my all-time favourite bands. AC/DC, Nick Cave, INXS, the list goes on and on. Kylie Minogue – I'm a huge Kylie fan – and of course our buddy Keith Urban.
I think maybe they probably don't appreciate it enough, but we do. I wouldn't be surprised if we did a Men at Work cover on tour there. If I had to pick one, they are my absolute favourite.
 Are you excited to see how rowdy the Australian crowds get?
I am very excited to see if the Australian crowds can keep up with us… as far as rowdiness goes!
How have you found touring post-pandemic? Still enjoying doing it as much?
I don't really think about touring post-pandemic, it feels like it's been a long time now… and it just feels like we're all back. All systems go for quite a while now!
Are you excited to have Travis Collins supporting you on tour?
I am so excited to have Travis Collins out with us. One of my best friends in the States is named Travis Collins so I think this is a match made in heaven. It's gonna be obvious – we're going to be besties. Best mates. Instantaneously.
It's certainly been an interesting couple of years for country music globally. Do you think the genre's currently in a strong position?
I don't really think about the position of country music. I just feel like we focus on doing what we do! I try not to think about what everyone else is doing, to be honest with you.
Were you happy with fans' reaction to The Last Resort: Greetings From?
I'm just really proud of The Last Resort: Greetings From. I think it's a great album, and man, we've had an absolute blast touring around the world with all this batch of songs. The fans have been incredible, so we're loving it. We're excited to record some new music and release some new music soon at the top of next year too.
What made you decide to expand The Last Resort EP?
The reason we wanted to expand The Last Resort is that we just had so much good f*cking music that we had to put it on the complete album.
 For each member, where in the world would be 'the last resort'?!
Oh man.. the last resort for me would probably be a little beachside bar somewhere out in Perth… that's where it would be for me. God, I would love it.
Midland 2023 Australian Tour
With special guest Travis Collins
Tickets available via midlandofficial.com
Friday, August 25th
Great Western Hotel, Rockhampton, QLD
Saturday, August 26th
Eatons Hill Hotel, Brisbane, QLD
Sunday, August 27th
Gympie Muster, Gympie, QLD
Tuesday, August 29th
Tamworth Town Hall, Tamworth, NSW
Wednesday, August 30th
UC Refectory, Canberra, ACT
Friday, September 1st
The Forum, Melbourne, VIC
Saturday, September 2nd
Bar on the Hill, Newcastle, NSW
Sunday, September 3rd
Enmore Theatre, Sydney, NSW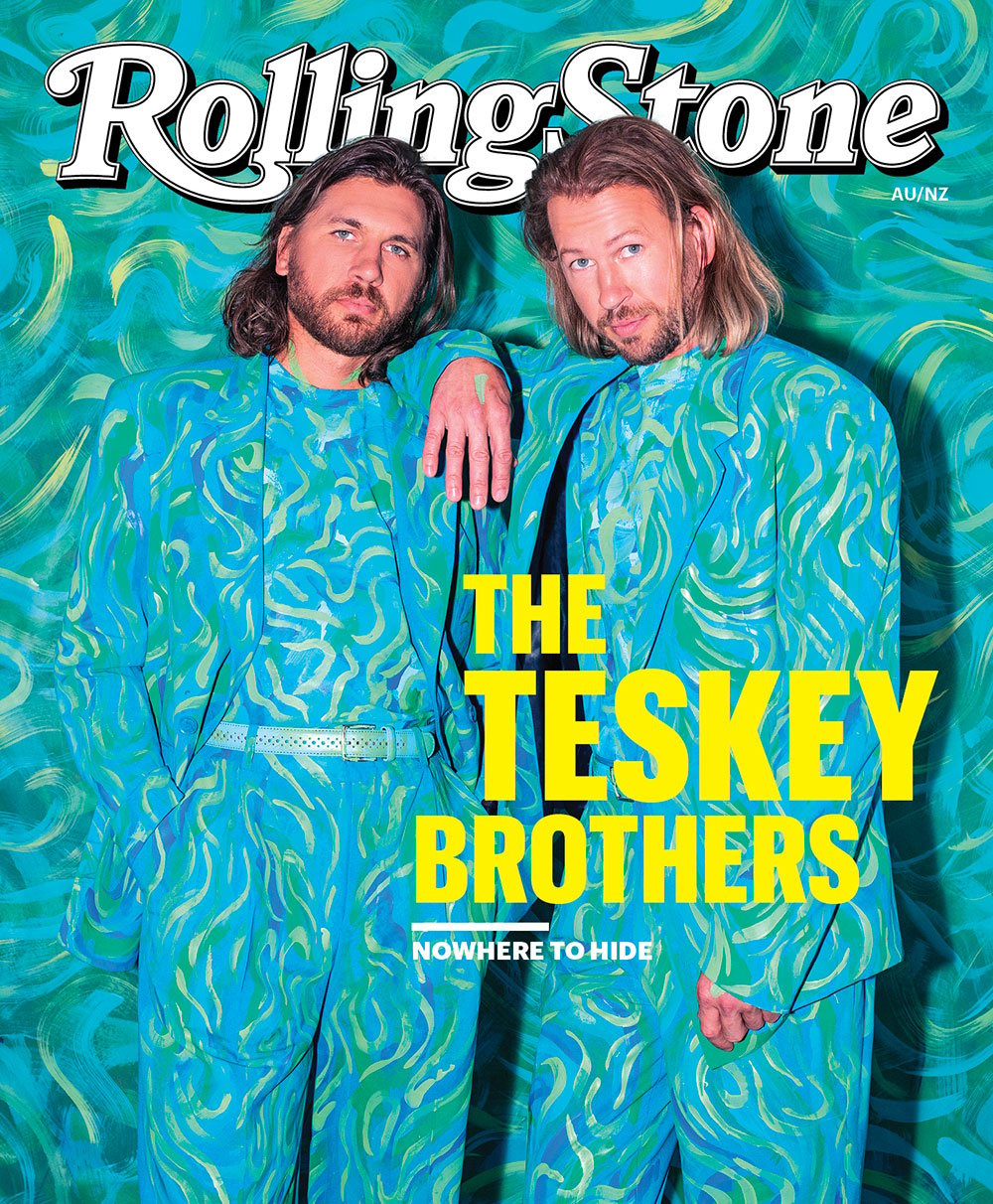 Get unlimited access to the coverage that shapes our culture.
Subscribe to Rolling Stone magazine
Subscribe to Rolling Stone magazine