A conscious grasp on life is helping singer Georgia reach new frontiers as a music artist – likening the journey she's been on while creating her latest album as "climbing to the top of a mountain."
After taking some time to slow her pace and understand the way she interacts with the world around her, the 33-year-old Londoner delivered a new song, "Give It Up For Love", as part of her third record, Euphoric.
She formed a vision for the song from watching the hit 2000 film The Beach, becoming motivated to harness the feeling of achieving something seemingly impossible. 
"I was really inspired by that feeling of when they reach the beach and they're sitting there. They can't believe it – the view of this secret beach. They're a bit like 'how have we done this?' And they've travelled all that way. I wanted a song to just evoke that a little bit," she tells Tone Deaf.
Her lyrics give a sense of freedom, positivity, and connection, inviting listeners to form their own relationship with each word and succumb to whatever emotions swell within them. 
"I like when ethereal meets dance music and I sort of look towards the early nineties for that, so acts like Orbital, William Orbit, 808 State – these were all kind of the production styles that I was looking at," Georgia says about the music that inspires her sound. 
Love Pop?
Get the latest Pop news, features, updates and giveaways straight to your inbox Learn more
JOIN
As she was bringing Euphoric to life, she says she had an image of a mountain in her head. It kept her focused on achieving something special. 
"That was the feeling, really, and that was the feeling I got from The Beach – obviously not the second half because it turns a bit dark," she says with a laugh.
"I think it was much like The Beach in that I was thinking, 'gosh to climb a Himalayan mountain' – all that effort and you don't know what you're getting to but you're pushing yourself and pushing yourself, and then suddenly you get to the top and you see this view that only a few people get to see in a lifetime.'"
As we continue to discuss her early influences, Georgia's comprehensive understanding of music becomes evident – and it makes sense why. 
As a child, Georgia was immersed in the success of her father Neil Barnes' electronic music duo Leftfield – the popular act formed in 1989 but are still so widely regarded they smashed a set at Glastonbury earlier this year. 
"I was born quite literally around musical equipment, at the time of Leftfield's underground-to-mainstream moment," she explains. 
"My mum and dad were trying to navigate a child throughout the whole of that period. They were quite young parents; thinking back on it, it must have been such chaos because we were still living in bedsits in London, central London. Suddenly my mum and dad's lives changed with me and also with the success of Leftfield." 
Georgia grew up in the same same room where Barnes and his bandmate wrote their debut album, Leftism. She acknowledges that artistic environment must have had a huge impact on her own ambitions. 
"It must have had a profound effect on me because it's all I've ever wanted to do. From a very early age I expressed interest in instruments that my mum and dad would encourage, they were very supportive of anything to keep me happy, I think, to keep me distracted."
She went to Leftfield concerts as a child, witnessing the tens of thousands of people dancing to her father's dance music, and still remembers all the characters she would meet working behind the scenes. To this day, Georgia bumps into roadies who worked some of those shows.
"We were completely wrapped up in it. I was very much a little Leftfield mascot," she says. 
As her musical aspirations were forming, she decided to explore instruments and began with drums. She went from playing in her bedroom to school music rooms to then interacting with other musicians. 
"The drummers that I came to be influenced by in the scene in London were incredible human beings," she says. "You're just encouraged with drumming to listen, to use your ears – I think every instrument requires that, of course – but drumming, because you're such an integral part of the group, you have to be extra intuitive, you have to be extra kind of 'on it.'" 
Drumming allowed her to gain entry to the London music scene, and Georgia felt moved to push herself and to be bold. Even with her work today, though she's mainly singing, the drums allow her to keep expanding her knowledge. 
From the ages of 13 to 18, Georgia went to the famed BRIT School, where she got to collaborate with other teenagers who shared her passion. The institution boasts a long list of alumni who have gone on to achieve great success such as Imogen Heap, Jessie J, Amy Winehouse, and Freya Ridings. 
Was it like a musical version of Hogwarts, I ask. "I mean, it was quite like Hogwarts," Georgia says with a smile. "It was so different from normal state schools. It was kind of incredible to see the different demographics of kids all together sharing this love for art, it was quite extraordinary and really different from 'normal' school.
"It was a great experience for me. It was like any schooling time, so it was difficult, they weren't all great times. I did go through slight rebelliousness, as you normally do, but when I think back to it, the fact we were (in) an environment which had been built and catered for training kids up in the entertainment world, it's kind of amazing really." 
Though grateful for the teachings she gained, Georgia craved more and enhanced her education further by studying ethnomusicology at SOAS.
She released her first self-titled solo album in 2015, followed by Seeking Thrills in 2020. When it came time to put Euphoric together, she utilised the production pizzazz of Rostam, known for his work with artists like Haim, Frank Ocean, Carly Rae Jepsen, and Santigold. 
"We were both in this quite euphoric, optimistic state really," Georgia says. "All the songs, even the ballad at the end, "So What", they're all optimistic because I think I felt very grateful writing this record. 
"It's imaginative, it's full of colour, full of textures, full of warmth, full of very specific ethereal sounds to put the listener into a certain world. I think it totally reflects the state I was in." 
Part of the measures she's taken on to find inner peace has included giving up alcohol, which has been a "really hard journey" but has allowed her to confront deeper parts of herself. 
"You realise 'actually, I've been avoiding so much all my life really.' I think Seeking Thrills was all about that – avoidance – whereas this record, I feel like I'm at the top of a mountain stamping my flag down a bit. Like, 'actually, I don't want to avoid and escape, I want to be present.'"
Georgia's Euphoric is out now. Georgia will be playing two Australia shows this month: Wednesday, August, 9th at Red Eye, Sydney and Friday August, 11th at Soundmerch, Melbourne.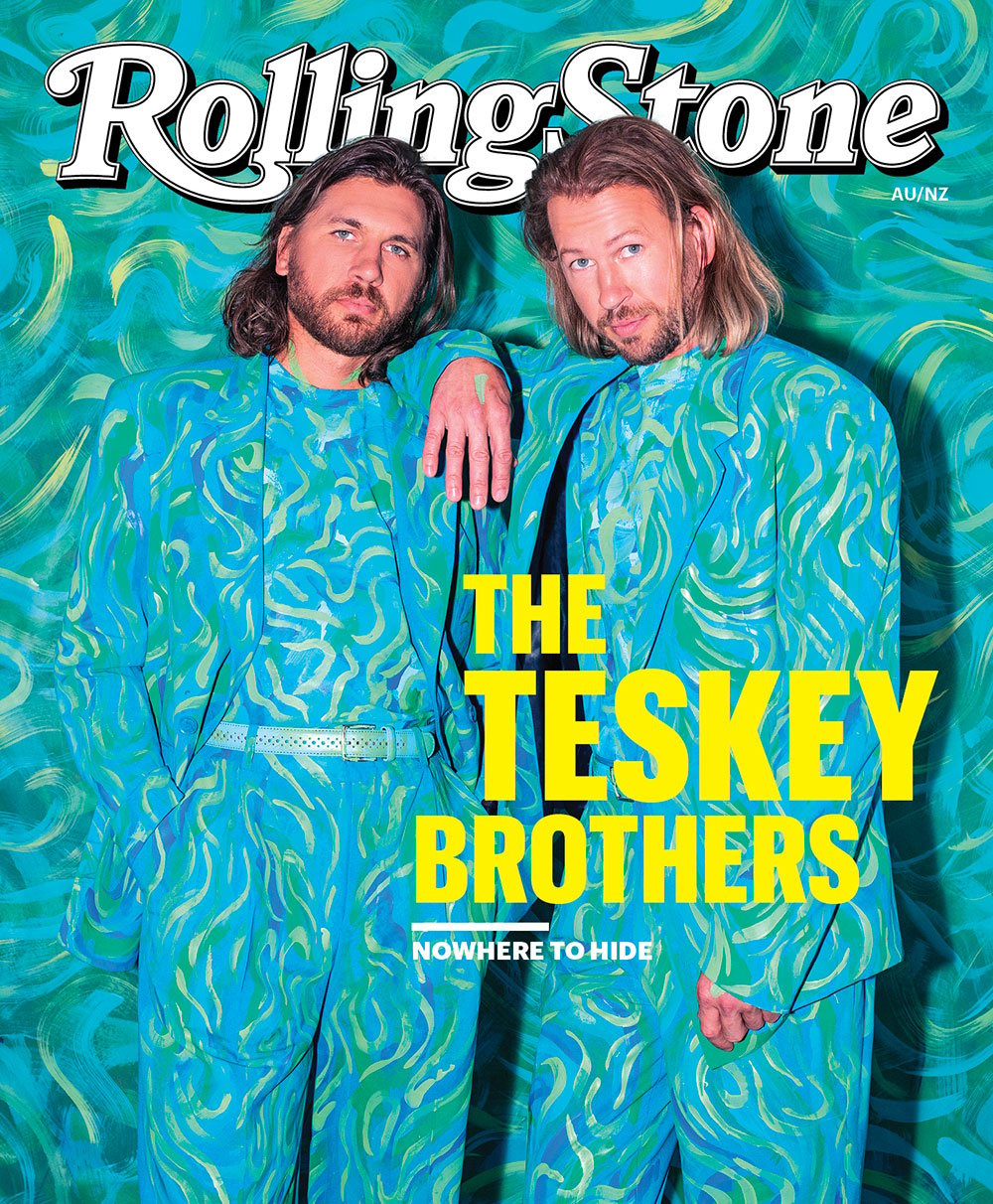 Get unlimited access to the coverage that shapes our culture.
Subscribe to Rolling Stone magazine
Subscribe to Rolling Stone magazine