Tone Deaf and Amrap are continuing in 2023 to ask music directors or presenters at some of the finest community stations around Australia to share their best Australian music finds discovered on amrap.org.au.
If you haven't got your music on Amrap, what are you waiting for? Community radio uses Amrap to source Australian music for airplay.
Anyone can discover all the great Australian music championed by community radio on the Community Radio Plus App, featuring the diverse range of community radio stations nationwide in one handy spot.
This week, 8CC Station Manager Benjamin Erin contributes with a list of Australian music from community radio you should be listening to right now.
8CCC Community Radio broadcasts on Arrernte Country in Mparntwe/Alice Springs and Warumungu country in Tennant Creek, with a commitment to featuring 1/3rd local and 1/3rd Australian music. The station has been broadcasting for over 40 years and was the first FM station in Central Australia.
8CCC broadcasters keep connected with the latest releases from around Australia through Amrap. Erin profiles some of the latest contributions from Central Australia, The Barkly Region, and the Northern Territory's thriving music scene below. 
Love Live Music?
Get the latest Live Music news, features, updates and giveaways straight to your inbox Learn more
JOIN

Ta'sia & Ena Malibu – "High Tide"
"High Tide" is a collaboration between Ena Malibu and Ta'sia, artists with an NT connection much closer to the ocean than Alice Springs. Ta'sia is a producer and multi-instrumentalist exploring jazz, dub, and lo-fi sounds through samples and sax, currently residing on Elcho Island in North East Arnhem Land. Vocalist Ena Malibu is currently based in Newcastle, though connected to the NT with Yolngu heritage alongside Welsh, Kurdish, and Turkish roots.
"High Tide" is a stunning track with neo-soul vocal hooks, spacious dub beats and ocean swell inspired by "the cause and effect of gravitational and magnetic forces between the Sun, Moon, and Earth.". This track will draw you in.
Stellar Sea – "Running Up That Hill"
Five-piece post-punk rockers Stellar Sea released their cover of the Kate Bush epic "Running Up That Hill" on August 13th. We first heard it during a live set performed and filmed for 8CCC's local connection series a year or so back – before a certain sci-fi series introduced Kate to a whole new generation. On the pulse as ever, Stellar Sea have made it their own, building on their recent national tour launching album Let's Grow Fins.
Emma Trenorden – "Under a Blue Sky"
Emma Trenorden's voice is one often heard in harmony as part of Alice Springs-based choir The Splinter Sisters. With a background in experiential and creative arts practice, Emma blogs about life in Central Australia and the power of music to connect.
"Under a Blue Sky" was written by Emma after seeing the human impact of the war in Ukraine in daily news feeds and learning about its culture and the symbolism of the Ukrainian flag. "The blue wide open sky stretched out over golden, prosperous plains of grain and wheat fields. Sunflowers as a symbol of resistance, unity and hope. A Stork from Ukrainian folklore, a protector bringing peace. The vibrant imagery of hope and resilience struck me".
"Under a Blue Sky" is a song of resistance and of hope.
DINA – "Play Like Hendrix"
Dina Indrasafitri released her debut self-titled EP in April this year with two studio tracks recorded and produced at Sing Hum, ("Play Like Hendrix", "Arteries") alongside 2 live tracks recorded at the Alice Springs Desert Festival ("Persia", "Jakarta Goes Hard").
DINA is the creative force behind Desert Surf outfit Gurun. While recording as a solo artist, DINA has collaborated extensively with the local music scene to realise these songs that reflect the creative community that DINA has been such a key part of.
Jakarta-born DINA migrated to Australia in 2012 and began songwriting and performing after braving Mparntwe/Alice Springs open mic scene. DINA writes, "This is a very emotive album – although most of my works are shamelessly emotional in general. This is an album about broken hearts, grieving, longing, heritage and hometowns. It touches on subjects such as estranged families, strained relationships and the sheer fear of your place of birth disappearing".
"Play Like Hendrix" is the first track, an ode to the challenges of establishing yourself as a female musician and the broken hearts that we all can carry.
Andre and the Giant – "Borrowed Time" (Radio Edit)
Andre and the Giant is the creative work of Andre Sawenko, who has just dropped a full-length self-titled album that playfully hops genres showcasing a distinct new voice in Central Australian songwriting. Elements of grunge and rock sit alongside dub and reggae with a distinctively alt edge. A cameo from Junior Katanga on "Goodbye" is a highlight alongside the Mike Patton-esque vocal delivery on the epic "Anxiety".
As a top pick, we're putting forward "Borrowed Time" as Andre has considerately made a radio edit, and as a radio station that makes us feel appreciated. But we love it so much we will more than likely be spinning the extended version!
David Garnham & the Reasons to Live – "Illbingini (When the Water Goes Down" (ft. Stuart Joel Nuggett)
Not since Midnight Oil has a band toured up and down the Stuart so relentlessly. Dave Garnham & the Reasons to Live are the band that "look like truckers, sing like angels." When not writing comprehensive reviews of roadside dim sims, Dave Garnham is crafting songs drawn from the places and people of the NT. The Stuart Highway Part 1 is the first release of a double concept album drawn from the 2,834km stretch between Darwin and Port Augusta.
Featuring co-writing and collaborations with over 20 NT Artists, this is a project as immense as the horizon on the highway. "Illbingini (When the Water Goes Down)" was an early release, featuring Jingili/Elliot-born artist Stuart Joel Nuggett, who has toured with the band extensively.
Performing in both Jingili and English, Stuart reflects on water and land and the threat of exploitation on country and community. The second instalment of The Stuart Highway will be released on August 25th accompanied by a limited-edition vinyl release.
Crystal Robins – "Hold On"
"Hold On" is the second single from Crystals soon to be released debut album, recorded in Darwin and mastered in Nashville. Crystal's music bridges folk and country, with their 2022 track "Unravel" a country finalist in the NT Music Awards. It also took out 4th place in the Territory Sounds Countdown as voted by listeners across the NT, so we can also call it popular!
"Hold On" is an uplifting track, Crystal reflecting on the power of music to support wellbeing and connection when navigating hardships.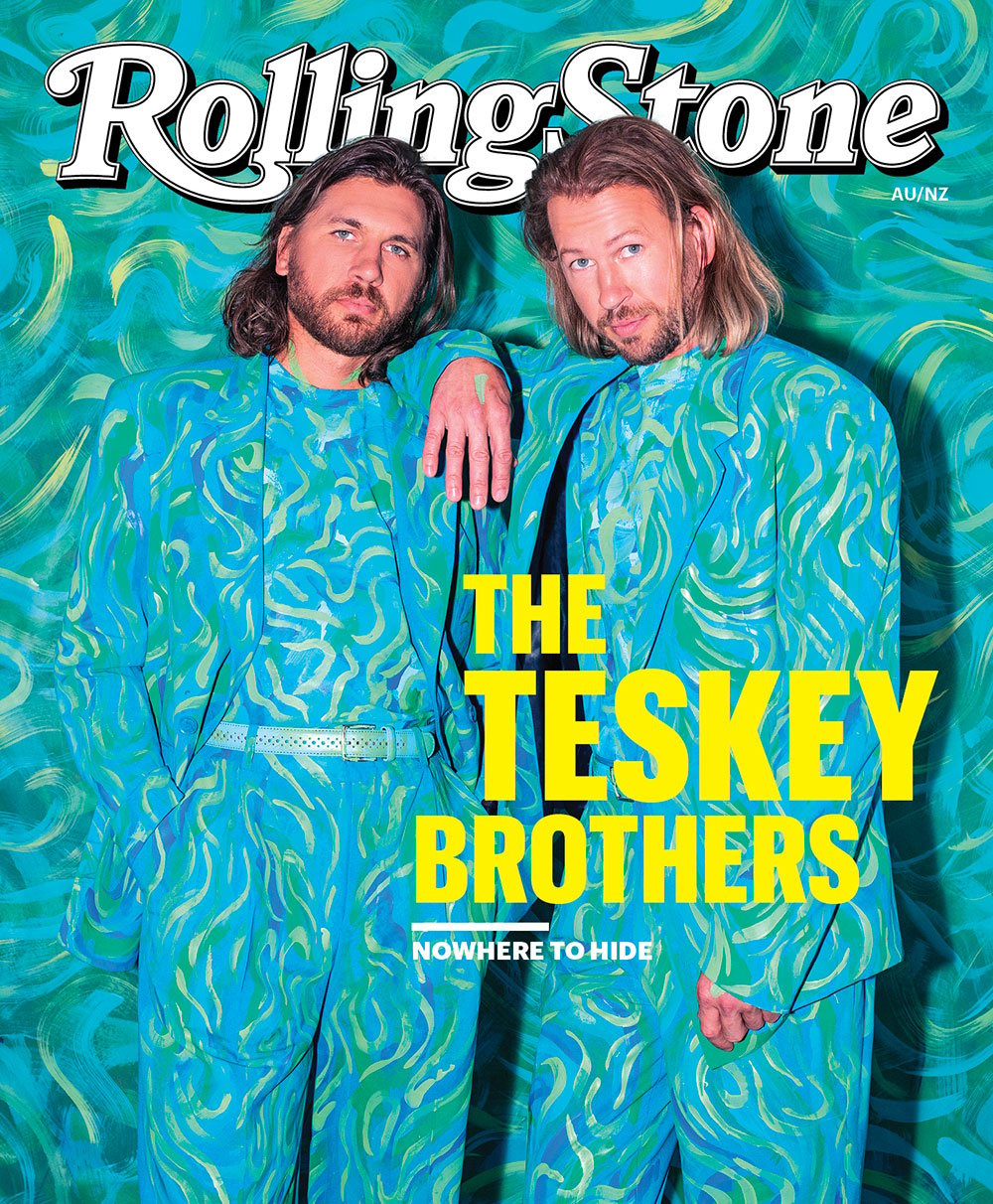 Get unlimited access to the coverage that shapes our culture.
Subscribe to Rolling Stone magazine
Subscribe to Rolling Stone magazine