Tone Deaf and Amrap are continuing in 2023 to ask music directors or presenters at some of the finest community stations around Australia to share their best Australian music finds discovered on amrap.org.au.
If you haven't got your music on Amrap, what are you waiting for? Community radio uses Amrap to source Australian music for airplay.
Anyone can discover all the great Australian music championed by community radio on the Community Radio Plus App, featuring the diverse range of community radio stations nationwide in one handy spot.
This week, Aeron Clark, Music Director at Edge Radio Hobart, contributes with a list of Australian music from community radio you should be listening to right now.
Elle Shimada – "Mononoke" (feat. Yami)
I'm barely ready to move on from Elle Shimada's previous single, the expansive, bombastic "ABOUT BLANK_____" (feat. Rara Zulu), and here she is again with another ruthlessly innovative work.
Shimada's new single "Mononoke" is cinematic. It's emotive. It's thought-provoking. Against a backdrop of forward-thinking, bass heavy production, the song shifts seamlessly between desperate, cautionary rap (courtesy of Waanyi/Gaangaliida man Jamahl Yami), Shimada's sublime choral vocals, and majestic string arrangements. There's even a touch of bleep-bloop action in there.
"Mononoke" exists at the intersection of music and environmentalism, and with this cut of defiant 'dance-floor-activism,' Elle Shimada has issued a call to arms.
Twine – "My God"
The new single from Adelaide/Kaurna land five-piece Twine opens with tense interplay between mournful violin and anxious guitar. The song initially stutters, striding forward but then holds itself back, repeatedly, until ultimately it frees itself and erupts into a turbulent maelstrom.
Kind of like life.
The band describe "My God" as capturing the intense tug of war between wanting to come to terms with yourself, and the habitual denial that's been ingrained within. Every time this comes on the radio I turn up the volume. I love every moment of this song and I can't wait for their debut album to arrive.
Collarbones – "Lack"
The excitement of hearing that there is a new Collarbones album on the way (Filth is due on June 23rd) was quickly obliterated by the news that it will be their last. After meeting on a post-rock message board 15 years ago, Marcus Whale and Travis Cook are set to call time on their long-distance collaboration.
The immersive front half of new single "Lack", with its layered vocal effects and crunchy guitar, gives way to a celestial, soothing back half, showcasing the pair's versatility and experimental drive. Of the new song, Whale says, "I wanted this album to have a track with a fat juicy cheesy riff in it and this is it – maybe the first Collarbones song that you could wreck your spine to."
I'm gonna miss Collarbones, but at least they seem set to go out with a bang.
Maple Glider – "Don't Kiss Me"
"Don't Kiss Me" is the first offering from Maple Glider since her sublimely beautiful 2021 debut To Enjoy Is the Only Thing.
Written as a counterattack on unwanted sexual attention and the objectifying gaze, Tori Zietsch moulds her catchy psych-folk into a powerful slow-build, with a swirling climax that conjures the feeling of fighting desperately to escape from discomfort.
Lines such as "I was just a baby until you made me into a lesson to be learned" showcase Maple Glider's knack for poetically direct lyric writing, in a song that is simultaneously poignant and empowering.
Trim Reaper – "Defeater"
The second single from Meanjin/Brisbane noise-rock due Trim Reaper is big and fuzzy and intensely mesmerising. It could be just me (okay, it's definitely just me) but it kind of feels like something The Hypnotoad might listen to during his downtime.
Matt Somers and Michael Hardy built this song from an old – track tape jam, adding a hypnotic moog bass line in amongst layers of distortion and reverb. Speaking about the accompanying video, the band say, "The chaotic visuals that seem somehow beautiful are what we were trying to portray through the music."
We'll be able to hear a lot more beautiful chaos very soon from Trim Reaper, whose debut album is due out later this year.
Medhanit – "Cold"
""Cold" comes from constant deliberation; when will people of colour be granted the space to be as multidimensional as any other?", says Medhanit about her new single. "Cold" explores the duality of Medhanit's experiences as a person of colour, emphasising her blackness as a part of her that coexists with the joy and beauty in her life.
The result is pulsating effervescence. Built around a propulsive, infectious drum rhythm, "Cold" was co-written with Jack McLaine (Sumner) and Allan McConnell (Close Counters). The accompanying video further amplifies the boundless energy of the song, with a juicy, hyper-saturated colour palette and playful attitude.
Porpoise Spit – "People Like Me"
Naarm/Melbourne four-piece Porpoise Spit have teamed up with the good folk at local label Psychic Hysteria to bring us not only a new single, but also news of a debut album later this year.
Recorded throughout the lockdowns of 2020-2022, "People Like Me" builds masterfully from its delicate, minimalist opening to a rousing, thunderous crash home. With an irresistible chorus that screams "despite what you think I don't wanna be anything like you," it is a powerful rejection of systems that demand conformity.
"People Like Me" flies a defiant flag for anyone who has ever had to explain themselves for simply existing.
Simona Castricum – "Limited Edition"
Alongside new single "Limited Edition", Simona Castricum has announced her fourth album SINK, due out later this year on Dinosaur City Records. The Naarm/Melbourne-based icon has teamed up again with local dance-pop vocalist m8riarchy for what has become an audience favourite from her live set.
When that piercing synth stab ushers in the aggressive kick (in the guts) drum about 20 seconds along, I instantly think of the dank clubs that featured in early seasons of The X-Files (why were all those weird paranormal killers drawn to lo-fi industrial techno?), but "Limited Edition" is so much more than this.
Simona wraps a swirling array of expertly nuanced layers around the robust backbone to create a seductive piece that continues to unfurl, revealing more and more of itself on repeated listens.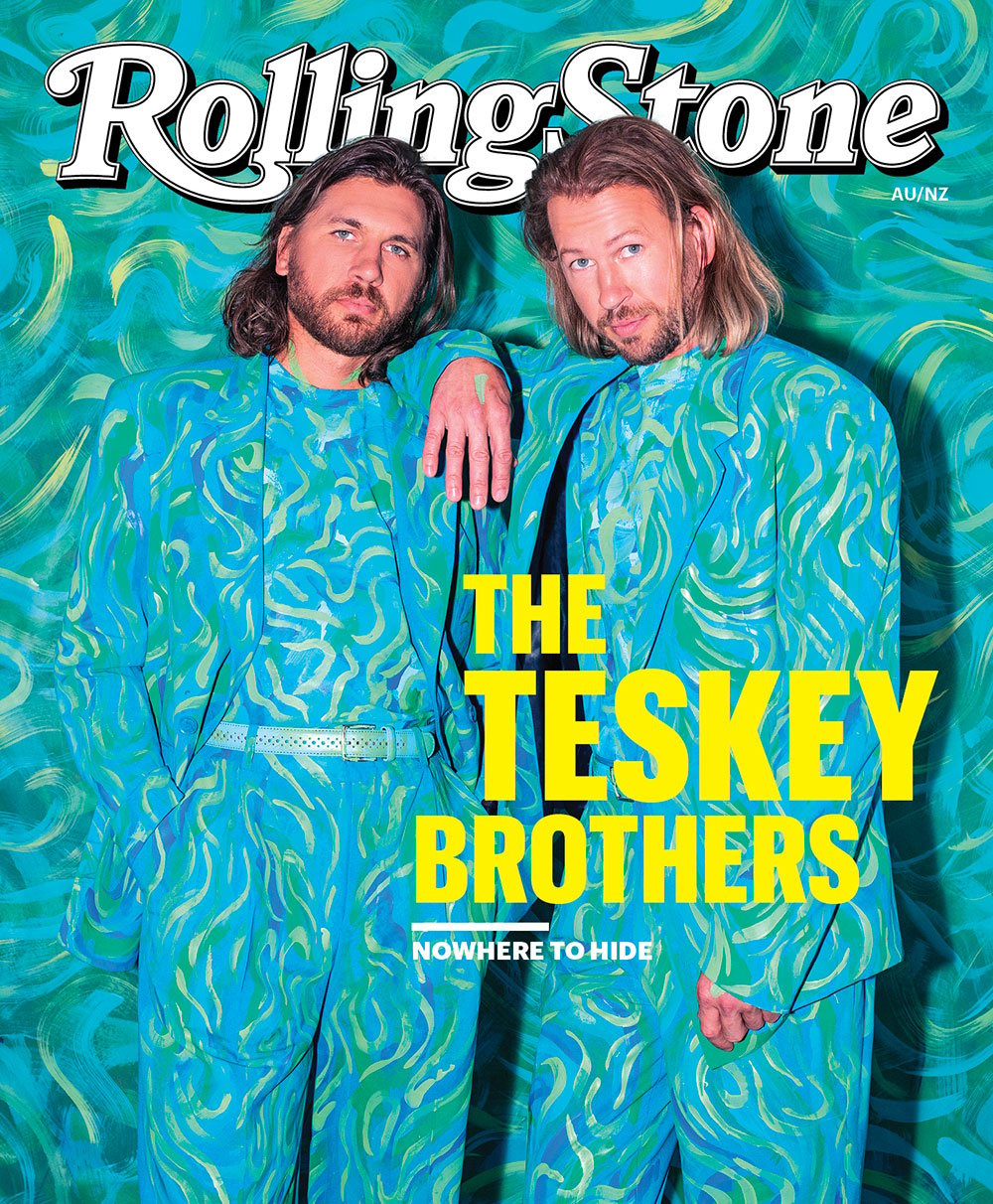 Get unlimited access to the coverage that shapes our culture.
Subscribe to Rolling Stone magazine
Subscribe to Rolling Stone magazine