Wayside take their band name from a song by the celebrated Ceremony, so it's only right that they produce similarly pounding rock. 
The Melbourne duo released their third single of the year "Proud of You", this week, slightly dialling up the intensity of their previous two efforts.
"Sometimes to love someone is to let them go," the band's Thomas Davenport explains ""Proud of You" explores the notions of years of wanting to give someone everything they've ever wanted, and slowly coming to the realisation that it wasn't supposed to be from me."
"Proud of You" is tightly wound, anguished vocals battling with frenetic guitars, exquisitely bringing the emotion of the songwriting to life. The Wayside boys were also thrilled to work with the renowned Will Yip (Turnstile, Title Fight, Circa Survive, Code Orange) on the track, and the Grammy-nominated producer expertly draws out darker, heavier textures from their sound.
"Proud of You" follows this year's double single "Parallax Error/Asymmetry", the former of which earned praise from BBC Radio 1's The Rock Show as Tune of the Week.
Wayside are currently concluding a tour as supports for metalcore titans Dream on Dreamer, which finishes at Sydney's Crowbar – where else – on Saturday, August 26th (ticket information here). After that, the powerhouse duo's attention will likely be on their second album, the eagerly-anticipated follow-up to 2021's Shine Onto Me.
To celebrate the release of "Praise for You", Tone Deaf caught up with Davenport and Josh Ehmer as part of our Get to Know series to get to know them a little better.
Wayside's "Proud of You" is out now. 
How did your artist name come about?
Thomas: We're both big Ceremony fans, so it comes from their opening track to Rohnert Park, "Into the Wayside Part I/Sick". 
How would you describe your music to your grandma?
Thomas: Oh god. Describing our music to relatives who have zero clue that any rock music outside of AC/DC exists is like climbing Everest. I usually just default to "alternative rock" and pray that they never actually listen to it. 
Josh: My grandma is cooler than me. She's stoked on the music.
Tell us about a few of your tracks; their titles and what they're about?
Thomas: The first single "Parallax Error" talks about the feeling of constantly chasing someone, getting closer and closer every single time, but never close enough to hold them for long, only to eventually surrender to the cycle, and just participate.
"Asymmetry" talks about the lingering effects of the aforementioned cycle, not being able to break free or silence the voice in your head. "Asymmetry" was a special song for all of us – it was the first song that we worked on together, and by far the most collaborative. Going into the studio, it was just a verse riff with a vocal melody and a very rough pre-chorus. Will and I built out the pre-chorus melody together, and from there the chorus just poured out of Will, allowing Josh to easily flesh out the chord progressions and leads. 
What do you love about your hometown?
Josh: We're spoiled for choice with shit to love about Melbourne. It's always gonna be home. You can do nothing or you can do everything here and both are just as good, y'know? 
Career highlight so far?
Thomas: Definitely working with Will Yip. When we first worked with No Honey Management, we were asked what our number one goal as an artist was, to which we both replied "to work with Will Yip." From the very beginning songwriting was always our number one focus, so to be given the opportunity to work with Will was quite literally a dream come true. We both followed his career and had a lot of respect for him as a producer, but more importantly as a songwriter. 
Fave non-music hobby?
Josh: Straight up max relaxing. Sitting in the sun and spacing out.
Thomas: I thought I had a lot of hobbies until I had to think about answering this question. To be honest, I try to spend as much time as I can hanging out with my nephews and niece. Outside of that, anything to do with drinking with my mates or watching sports, I'm down. 
What's on your dream rider?
Josh: Fully loaded nachos as long as not just one person eats all the fully loaded chips. Dream Rider as a band name is kinda sick though.
Dream music collaboration?
Thomas: Probably Limp Bizkit haha.
Where do you see yourself in 10 years?
Josh: I hope we're still doing things with Wayside. Whatever we're doing, I'm sure it will be something that we both are able to be creative with. There's been a few times that we've spoken about starting different things separate to making music, like our own label or designing clothes or whatever, but who knows?
What's your go-to karaoke song?
Josh: I've legit only done karaoke once in my life and it was at the tail end of a pub crawl when I was 18-years-old. It was basically a group of 18-year-old drunk dickheads butchering "99 red balloons" all at once. Lame as hell, but I guess I've gotta go with that.
Thomas: My experience recently at karaoke bars is that people expect me to sound amazing because I sing in a band but in reality I suck, and no one wants anyone to try too hard haha. So I usually just opt for "See You Again" by Miles Cyrus.  
What's the best advice you've ever received?
Thomas: Live, Laugh & Limp Bizkit.
Josh: You don't want to step into a big pile of shit.
What's one obsession you have that no one would guess after listening to your music?
Josh: Unashamedly watching all the reality TV that I can find. I'm halfway through season 9 of The Real Housewives of Beverly Hills at the moment hahaha.
Thomas: Goddamn, I have a very obsessive personality so it depends on when you ask me. Some constants have been Grill'd burgers, really good nigiri, and the criminally underrated chomp bars.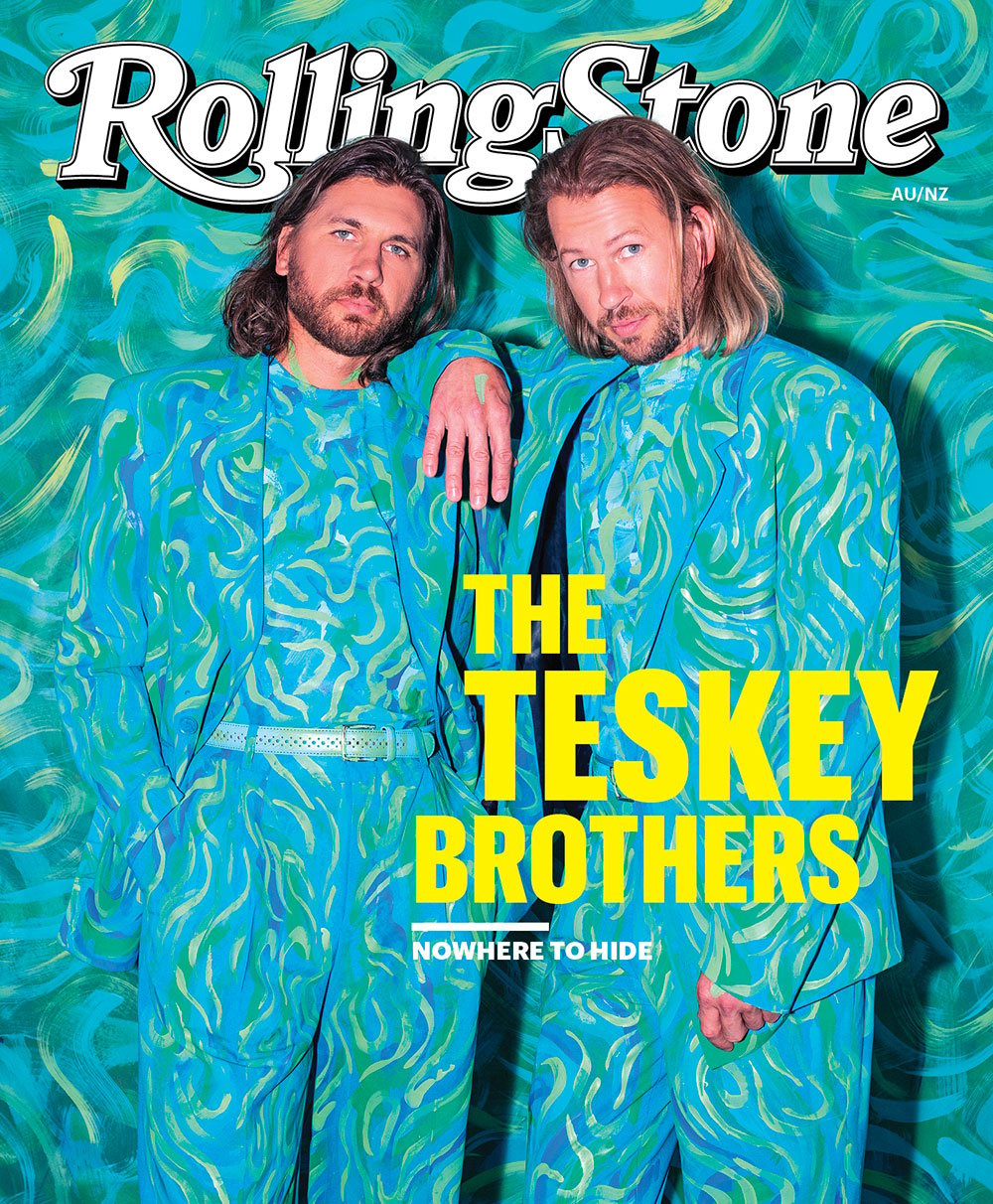 Get unlimited access to the coverage that shapes our culture.
Subscribe to Rolling Stone magazine
Subscribe to Rolling Stone magazine