Here's a good tip for listening to LÂLKA for the first time: don't fully try to understand what's going on, just give yourself wholeheartedly to her immersive world.
The Borneo-born, Brisbane-based producer and multi-instrumentalist released her debut mixtape, Romance + Rebellion, at the beginning of the month, and it almost defies description.
"Effervescent glitch future club music," is the artist's own attempt at summarising what she produces, and her sound morphs between hardcore trance, intricate hyperpop, delirious J-core, and gleeful Eurodance. Curious melodies, propelling beats, and entrancing vocals combine to thrilling effect.
Romance + Rebellion invites you in and wants you to want more from its world. The mixtape was born out of a precarious time in LÂLKA's life: a significant relationship faded away; she endured multiple hospitalisations; she eventually had to face diagnoses of fibromyalgia and autism.
Perhaps that's why the otherworldly songs on Romance +Rebellion are so future-facing – they're an escape from a fragile real-life existence just as much as they are an exploratory sonic endeavour.
The mixtape has been described by the producer as her attempt at "finding solace in the digital space," and it also confirms her position as one of the most boundary-pushing electronic artists in Australia today, alongside the likes of Ninajirachi and daine.
As LÂLKA explains, Romance + Rebellion essentially conveys what it's like to exist in her mind. "The (mixtape) is hyperintense – for me personally, and for many other neurodivergent people too, (my) brain is hyperactive, quick to think yet chaotic, and simply EXISTING in a neurotypical world on some days is too intense," she says.
Love Electronic?
Get the latest Electronic news, features, updates and giveaways straight to your inbox Learn more
JOIN
"The music (on Romance + Rebellion) is visceral – just like my pain is felt so deeply in my body. I went through some significant and traumatic events and I found myself slowly reconstructing my sense of self. My illness was largely due to the neural pathways of my brain, and neurodivergent folks like myself simply have our brains wired differently.
"Thanks to advice from my therapist, I'm working on mindsets and mental shifts to help me not just be happier, but to learn how to live better with both chronic illness and neurodivergence."
To celebrate her new mixtape, LÂLKA is holding an intimate launch party at Brisbane's QUIVR on Sunday, June 18th. Befitting the artist, the venue has joined forces with Cult Figure Club and Club Immaterial to make it an accessibility-minded event that will feature a chill-out space, a community support team, assistance to accessible bathrooms, and a sliding scale for ticket pricing.
In the meantime, you can read Tone Deaf's interview with the producer as part of our Get to Know series below.
LÂLKA's Romance + Rebellion is out now. 
How did your artist name come about?
I like the way the angles of the letters look together. It's aesthetically pleasing to look at. Nothing too deep there.

How would you describe your music to your grandma?
I know you're probably looking for a straightforward answer here, but the last time I saw my grandma she asked who I was (she did not remember me) and I have forgotten my mother tongue and therefore am unable to have a conversation with her let alone describe my music to her. If anyone knows how to say "effervescent glitch future club music" in the Hokkien dialect, hit me up.

Tell us about a few of your tracks; their titles and what they're about?
The title track "Romance + Rebellion" is a sonic representation of who I am and all that I am loving at the moment.
"Lilith" references the mythological character of Lilith (she-demon, Adam's first wife) but to me it's a song about falling from grace and rising again. It's a sad song despite the energy in it.
"Hyperintense" is how I'd describe the way I feel as a neurodivergent person navigating a neurotypical world. It's beautiful and intense and feels like a constant collision of the senses.

What do you love about your hometown?
If you mean the place I was born, not much because I don't feel like it's home or have many happy memories there. If you mean Meanjin/Brisbane, I really like the weather but ONLY in the month of May when it's the perfect temperature and hardly any humidity.
Career highlight so far?
Personally, making the Romance + Rebellion mixtape because it's just so fucking good. I've played major festivals, opened for international artists, but at the end of the day, I'm really proud about the quality of my work.
Fave non-music hobby?
Fashion and skincare. I like nice things. My friends call me "bougie."

What's on your dream rider?
Veuve Clicquot.
Dream music collaboration?
Caroline Polachek.

Where do you see yourself in 10 years?
World domination.

What's your go-to karaoke song?
I take delight in singing any song as atrociously as I possibly can during karaoke.

What's the best advice you've ever received?
"Never make yourself small for someone else."

What's one obsession you have that no one would guess after listening to your music?
I love mushrooms. No, not that type. I'm talking shiitake, oyster, brown, white, button, enoki, portabello. That fungus is so delicious to eat.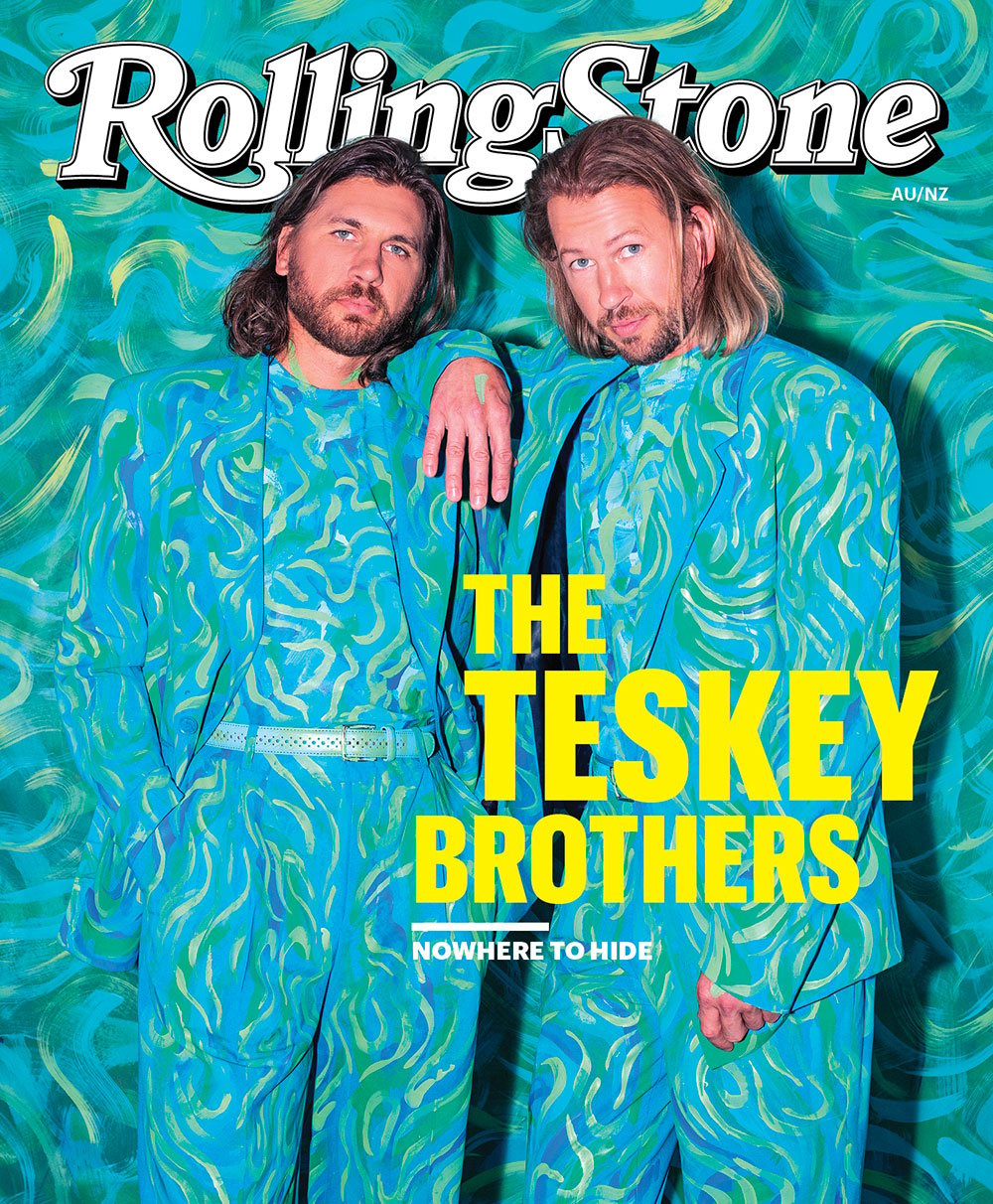 Get unlimited access to the coverage that shapes our culture.
Subscribe to Rolling Stone magazine
Subscribe to Rolling Stone magazine