The impact your surroundings have on opening your senses and creating new pathways of possibilities in your mind was highlighted by Busby Marou's recent intimate performance in Queensland as part of the Wild Turkey Music 101 Campaign.
Gigs come in many forms, but from the moment we first saw Rockhampton duo Busby Marou appear at the Wild Turkey Mobile Music Home, we knew we were in for something special.
Hidden away in the wilderness of Queensland, we were able to leave behind the hustle and bustle of the city and really open our minds to appreciate the experience.
Taking in the dark night sky, the crackling campfire, and the excitement rolling off the fans eagerly awaiting the night ahead of us, we felt at peace, ready to let ourselves be swept up and taken away.
As part of the commitment to supporting music talent and encouraging music lovers Australia-wide to open up and embrace new experiences, the Music 101 session mixed raw wilderness with bold, unfiltered, music, allowing us to get up close and personal with Busby Marou and experience great music like never before.
Ahead of the event, Busby Marou worked with Gold Coast mentee Amela, who excitedly absorbed their mentorship and warmed up the crowd with her own original tracks before the band performed.
Now, after the unforgettable night has finished, we're looking back at what we learned about how important your surroundings are for your ability to open yourself up to new possibilities and experiences.
Becoming One With Nature
Queensland has always had an intoxicating wildness that has inspired many musicians over the years, including Thomas Busby and Jeremy Marou. From rugged coastlines to deep, verdant, rainforests, Queensland is a picture-perfect reflection of the uniqueness of Australia's changing landscape.
Busby Marou's music was made to be enjoyed in these surroundings, and the Wild Turkey Music 101 Session gave us a once-in-a-lifetime chance to do just that. Buried in the sounds of the bush, the unplugged, undiluted blues washed over us, allowing us to truly appreciate what was before us.
The combination of the emotional flood of music, and the jaw-dropping beauty of Queensland, created an experience that was almost spiritual, and we looked around us at the faces of other music lovers and basked in it.
Aligning With Like-Minded Souls
You cannot fully open your senses and let your mind run free until you feel safe, and in that intimate setting, surrounded by like-minded souls, we were able to do just that. After being encouraged to disconnect from our phones and technology, we were able to appreciate the experience and immerse ourselves in the wilderness, the music, and each other.
From the moment Busby Marou appeared from the Wild Turkey Mobile Music Home, surrounded in smoke, and walked to the stage, a blanket of awe and appreciation swept across the crowd and at that moment we felt connected, bonded by our love for music.
When the duo unplugged their guitars, walked off stage, and sat in the crowd for a campfire singalong, everything intensified and we felt truly like we were experiencing something that would stay with us forever.
Warmth and Support
The chance to experience Amela's original tracks before the event, following her mentorship with Busby Marou, was something very special. Her excitement and passion for music were palpable and she couldn't have asked for a more supportive and warm audience.
The music industry can be a tough one, especially for those just starting out, and to see someone take an opportunity like this and use it to amplify their passion and share it with a group of listeners who feel exactly the same way was magical.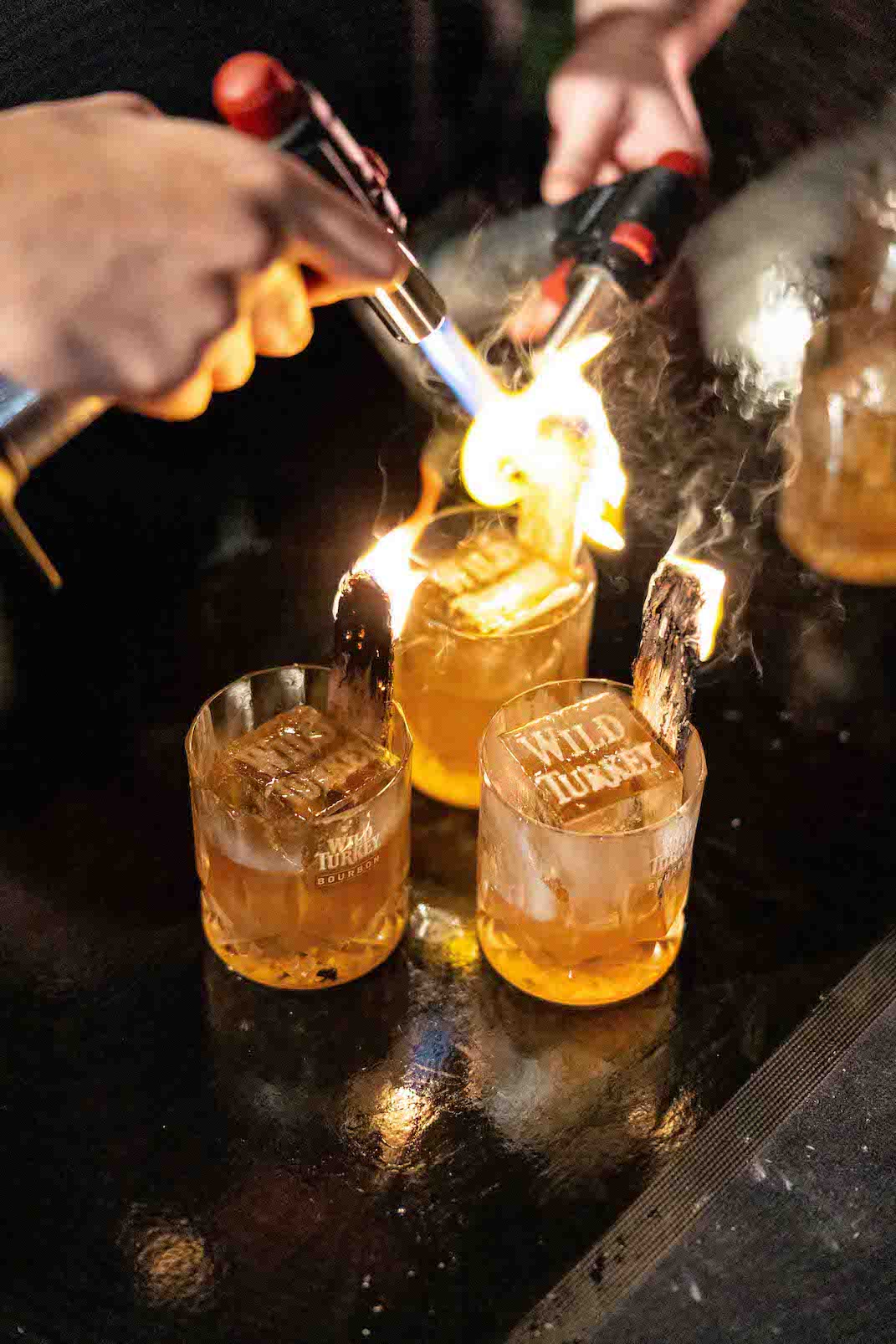 Unplugged and Undiluted
From the very beginning of the show, letting the stripped-back music wash over us, we appreciated the connection the experience created. But as the duo unplugged their guitars and joined us in the crowd, something magic was unlocked.
Listening to classics like "Biding My Time" and "Sound of Summer" under an expansive, star-filled sky, we were completely enveloped, wrapped in music and warmth. As the good times rolled, we sat back and let our hearts open, soaking in the experience.
The night ended with an unexpected ukulele solo, a surprising turn, but very welcome. Choreographed to an intense fire show, it drove home the messages of acceptance and love we had felt throughout the entire experience and finished the evening on a beautiful note.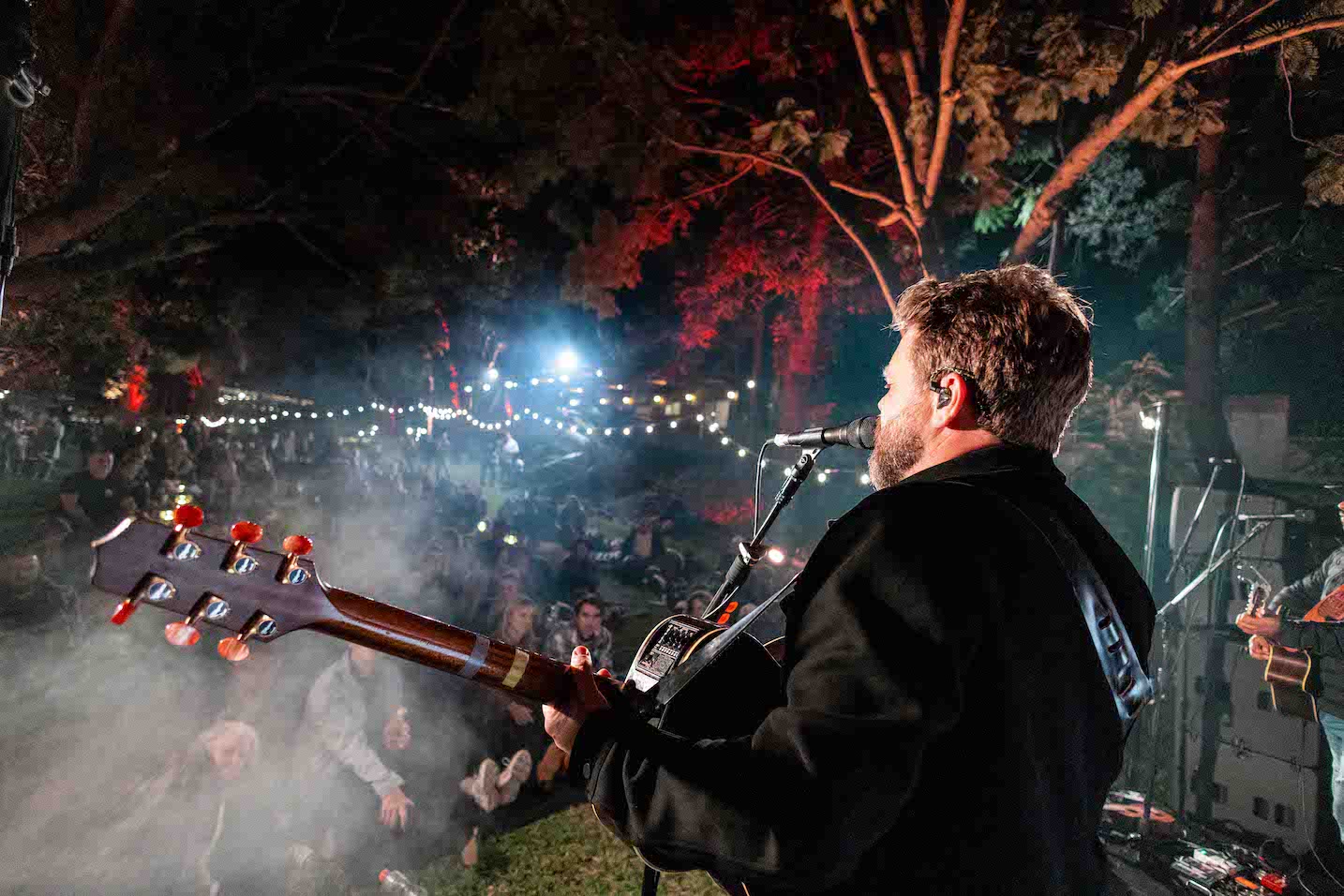 The whole event highlighted the power of getting out of your natural habitat and to enjoy moments that create memories. On our journey to the Wild Turkey Mobile Music Home, we didn't know what to expect or what was in store for us, but the event left us feeling open, accepted and filled with creativity. Whether you're feeling burnt out or just stuck in a rut, it's moments like these that show how powerful your surroundings are for changing your mindset.
Remember to DrinkWise.
For more on Wild Turkey Music 101 head to their website or follow along on their socials @WildTurkeyAU. Stay Tuned as your chance to win tickets to the next event, which is coming soon!