Following a year of reflection and uncertainty about the status of Foo Fighters, the future was hinted at when a lyric video for new single "Rescued" was unveiled, pointing to the release of the band's 11th album, But Here We Are. 
The band, as they say, was back.  But Here We Are's release on June 2nd was met with the kind of attention that only the Foo Fighters – plus a year of anticipation – could command. The album itself is a passionate affair, recorded in the aftermath of the loss of the beloved Taylor Hawkins, and as such captures an intensity perhaps not heard since earlier days. 
"It possesses a vitality that in a sense is expected given the events that transpired before its release, but its refusal to take the easy route around grief makes its drum fills (played by Grohl in his first return behind the kit on a Foos album since 2005) land with more intensity and its guitar slashes, some of which recall Nineties left-of-the-dial darlings, hit harder," wrote Rolling Stone US. 
Another huge announcement was that of the recruitment of new drummer, Josh Freese, who will now occupy the drumstool that the late Hawkins held for so many years. They are big shoes to fill, but Freese is a salient and strong choice, having played with A Perfect Circle, Nine Inch Nails, Devo, The Offspring, Weezer, Sting, Guns n' Roses, Paramore, The Vandals and more over the last three decades.  An internationally renowned session drummer, he is an icon in his own right.  
The first sighting of Freese in his new role was at a rare club show in Dave Grohl's Washington DC hometown at a venue called The Atlantic. In their review of the May 30th show, Variety US was full of praise about Freese's performance and made note of the rhythmic relationship already on display between the new drummer and Grohl. 
Love Classic Rock?
Get the latest Classic Rock news, features, updates and giveaways straight to your inbox Learn more
JOIN
"It's heavy but fluid, with thundering rolls and flashy, often jazzy fills, and he reinterprets many of the band's older songs respectfully while putting his own stamp on them," the publication wrote. 
"And he follows Grohl flawlessly — at countless points during the two-and-a-half-hour-long show, the two locked eyes, with Grohl giving a nod or a shrug that Freese immediately mirrored, or stretching out a fade or a crescendo longer and longer and longer, with the drummer gritting his teeth and playing energetic, complex gradually building snare rolls or flourishes, not showing any fatigue until a 'phew!' when the song finally ended."
Then, just as But Here We Are became the ninth Foo Fighters to go to number one on the ARIA Albums Chart, Frontier Touring announced the band's stadium tour of Australia and New Zealand. Mainstream outlets and social media lit up; this wasn't just another tour announcement. In the words of Grohl himself, this was a call. Chatter about the pre-sale was deafening; a second Melbourne show was announced two days before the June 15th public sale date. 
It's times like these that we need a big rock show, after all.
In the meantime, Grohl, Pat Smear, Chris Shiflett, Nate Mendel, Rami Jaffee and Freese have kicked off their long-awaited tour in support of the album. Following on from that Washington DC club date, it's been the stadium conquering rock-outs they are known and loved for.  This is the Foo Fighters after all. 
Thus far the performances have included headline sets at Boston Calling – where Hawkins' son, Shane, played drums on "I'll Stick Around" and Grohl's daughter Violet guested on vocals for "Rope" and "Shame Shame" – Sonic Temple, Rock am Ring and Rock im Park festivals.  
Following on from the Hawkins tribute shows of last year, the epic appearances have been heartstring-tugging affairs. Grohl has been dedicating "Aurora" to his fallen bandmate in an emotional salute but has been taking strength from the support of these huge audiences. The healing, it seems, also comes from inside the band, as they egg each other on, simply by doing what it is that brought them together in the first place.  
"In fact, this was an incredibly encouraging show in terms of the future of the band — as if their new album, But Here We Are, hadn't already given the Foo faithful hope.," Consequence Of Sound's review said of the band's set at Boston Calling. 
"Pat Smear was as joyful as ever, smiling ceaselessly, mugging over the live-feed camera, and playing so close to Grohl during "Aurora" their strumming hands looked at risk of collision. He also welcomed Freese with a The Vandals riff during the band intros, which is also where Rami Jaffee, playful as ever, ate up the crowd's applause during his own solo. Everyone seemed happy to be back together on stage, and excited to gain more experience with their new drummer."
More festivals will follow, including Bonnaroo Music & Arts Festival, Outside Lands, Riot Fest and Fuji Rock, plus performances in Japan, Brazil and Abu Dhabi before the Foo Fighters visit Australia once again.  
And while it gets emotional, it is still very much a celebration. From the new album, three songs – "Rescued" (set opener), "Under You" and "Nothing at All" – have made the setlist, with more to no doubt be included as fans familiarise themselves with the new material.  
Working out how to fit those new songs in, however, would be an unenviable task for Grohl and co, with the shows so far also featuring beloved staples such as "Everlong", "Monkey Wrench", "My Hero", "Breakout", "Learn To Fly", "I'll Stick Around", "This Is a Call", "Best of You', "Times Like These", "The Sky Is a Neighborhood" and more that are universally considered as must-plays.  
Either way, for both band and fans, the feeling is mutual: it's good to be back.  
"It takes a lot for every single one of us on this side of the stage to be here, and we wouldn't be here if it weren't for all of you," Grohl said as he introduced set-closer, "Everlong", at Boston Calling. "For years, we always play this song instead of saying goodbye, because I hope we never do.
Foo Fighters 2023 Australia & Aotearoa Tour
Presented by Frontier Touring, American Express, Triple M (AU) and The Rock (NZ)
General sale begins Thursday, June 15th (2pm Perth/1:30pm Adelaide/1pm Melbourne/11am Sydney/3pm Brisbane/11am Auckland/2pm Christchurch/12pm Wellington)
Wednesday, November 29th
HBF Park, Perth, WA
With The Chats & Teenage Joans
Tickets: Ticketmaster
Saturday, December 2nd
Coopers Stadium, Adelaide, SA
With The Chats & Body Type
Tickets: Ticketek
Monday, December 4th
AAMI Park, Melbourne, VIC
With Teen Jesus and the Jean Teasers & Hot Milk
Tickets: Ticketek
Wednesday, December 6th (NEW SHOW)
AAMI Park, Melbourne, VIC
With The Chats & Teenage Joans
Tickets: Ticketek
Saturday, December 9th
Accor Stadium, Sydney, NSW
With The Chats & Hot Milk
Tickets: Ticketek
Tuesday, December 12th
Suncorp Stadium, Brisbane, QLD
With The Chats & Hot Milk
Tickets: Ticketek
Saturday, January 20th 2024
GO Media Stadium Mt Smart, Auckland, NZ
With Dick Move
Tickets: Ticketmaster
Wednesday, January 24th 2024
Orangetheory Stadium, Christchurch, NZ
With Dick Move
Tickets: Axs
Saturday, January 27th 2024
Sky Stadium, Wellington, NZ
With Dick Move
Tickets: Ticketek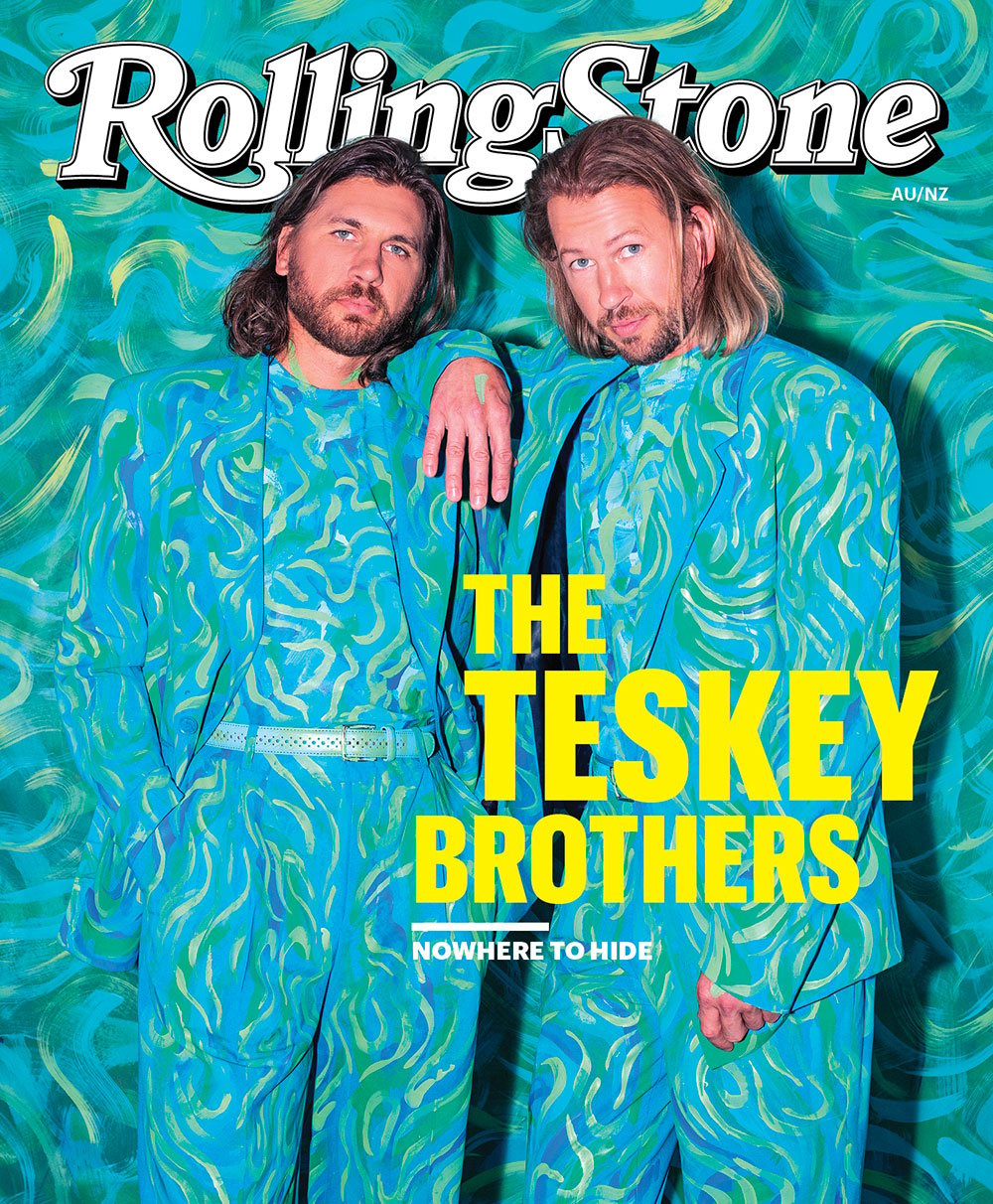 Get unlimited access to the coverage that shapes our culture.
Subscribe to Rolling Stone magazine
Subscribe to Rolling Stone magazine