When she's not helping other female artists as the founder of Music Production for Women, Xylo Aria can be found releasing her own ambient alt-pop. 
She may love the communal aspect of MPW, but her latest track is enough evidence that working alone can have its own merits.
"Foreign Language", Xylo's first single of the year, is a downtempo slice of alt-pop, with added R&B touches thrown in for good measure.
The singer-songwriter's sleek vocals glide over ominous drums, her voice rising whenever the emotion of the lyrics become too much. It's a highly glossy effort, with Xylo working again with Grammy-nominated engineer Clinton McCreery to polish her raw gem.
""Foreign Language" is about caring about someone and wanting to desperately understand them but somehow always feeling like you're speaking two completely different languages," Xylo says.
The track was actually written several years ago, during time spent living in London, but Xylem only managed to complete it after much contemplation in her hometown of Melbourne.
"I've since learned to give up and just call it when it seems that a relationship is just not meant to be!" she adds.
Love Pop?
Get the latest Pop news, features, updates and giveaways straight to your inbox Learn more
JOIN
"Foreign Language" is the first taste of Xylo's debut album, Dream, which will be teased out in stages in what she refers to as the "Dissected Album Project."
"I've been working on this album for a long time, and I'm excited to finally share it with my audience," she says. "I want each track to have its time in the limelight and to take the audience behind the scenes of each song's creation process and reason for existence."
After the release of her new single, Tone Deaf caught up with Xylo as part of our Get to Know series to find out more about her life and career.
Xylo Aria's "Foreign Language" is out now.
How did your artist name come about?
There is a colourful little xylophone that my mum bought for my dad that sits in our family lounge room which was actually the inspiration for the first half of my artist name. Unfortunately there was already another more successful Xylo around so I had to tag something else on. I can't remember how Aria came about but it seemed to have a ring to it! 
Who in your life has had the biggest influence on your music?
My grandmother taught me how to sing traditional Indian Carnatic music from a very young age. She had such a beautiful voice but it breaks my heart that it wasn't something that she could pursue at that time. Knowing how much she would have loved to sing for larger audiences but didn't get the chance to is something that drives me. 
Tell us about a few of your tracks; their titles and what they're about?
A previous single I released, "My Bandage", is one that's really close to my heart. It was written for one of my best friends who passed away really suddenly. That was the first time I'd experienced anything like that before and there were so many different emotions I was feeling in addition to intense grief. One of them was this irrational anger that she didn't tell me my time with her was limited. It's also about when that pain resurfaces from time to time, say on the anniversary of the event and learning to deal with it all over again.
"Caught Up" is one I'm really excited about. This will really be one for soul/R&B fans. It's about the fear of getting too close to people and then potentially hurting them in the future. 
What do you love about your hometown?
There is a lot that I've started to appreciate about Melbourne since living in a few other places. Firstly, there are so many small and interesting things going on, like a craft market or a local festival which have so much charm to them. Also, we really do have excellent food compared to so many cities in the world!
Another thing I realised is that it is really easy to drive for less than an hour and be somewhere really beautiful and in a variety of natural surroundings such as the Dandenong Ranges and the Great Ocean Road. I'm learning that this is really important to me, especially since being cooped up in 2020.
Career highlight so far?
I got to work on a little documentary project I co-created out of Abbey Road Studios in London. When I first moved to London temporarily it was an absolute dream of mine to do anything at all in that building! After around a year of thinking about different ways to go about it and working away, I ended up getting an email directly from the managing director inviting me to a drinks event there which got the ball rolling.
Fave non-music hobby?
In my non-music life I feel like I have the life of an 70-year-old. I do about every form of craft possible such as knitting, painting, crochet, quilling and more! It's such a great way for me to relax and keeps my mind from wandering and my hands busy. 
What's on your dream rider?
Lemon drop boiled sweets specifically from Sovereign Hill, they are so delicious! 
Dream music collaboration?
James Blake. 
What's your go-to karaoke song? 
"Umbrella" by Rihanna.
What's the best advice you've ever received?
One thing I hear quite often is just to be a good person in everything that you do. Music especially is a business made of relationships and no matter how good you are it's important that people like working with you to really get anywhere.
What's one obsession you have that no one would guess after listening to your music?
Not sure I'd call it an obsession but I am very much into meditation and mindfulness and try to work hard on staying mentally healthy. This can sometimes seem to be at odds with my music because I tend to write about situations that were toxic at the time and probably the opposite of mentally healthy! But I guess as musicians this is a form of therapy for us to express our negative emotions and maybe get them out of our system.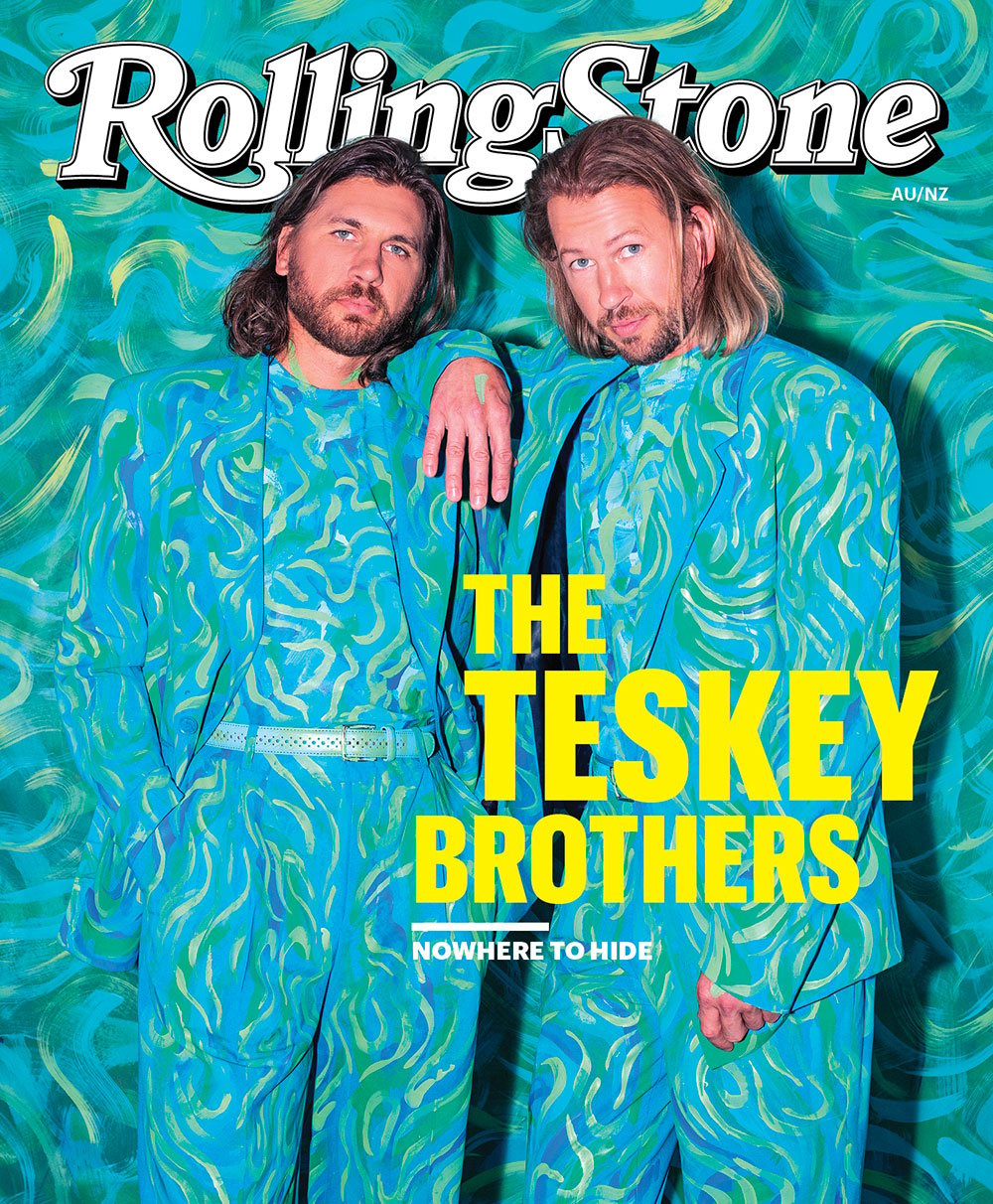 Get unlimited access to the coverage that shapes our culture.
Subscribe to Rolling Stone magazine
Subscribe to Rolling Stone magazine