Hailing from Canberra, Sputnik Sweetheart are quietly but effectively making some of the most stirring indie rock in Australia. 
Heavily indebted to the swirling sounds of rock in the '90s, the four-piece released their new EP, far from you, last month.
Propelling basslines, moody rhythms, and quick-handed tempo changes power the record's six songs, with all enthrallingly led by singer Nette France's soft-and-loud vocals, whose voice is a magnetic draw at the front of the band's precise unit.
"The EP overall represents our most introspective and personal body of work yet," the band say. "We've been writing these songs over the past four years, and a lot has changed during that time. We've met partners, moved away from childhood homes, lost friendships, made new ones, lived outside our comfort zones, introduced each other to new things, and become closer as a group."
Reminiscent of Wolf Alice, Goat Girl, and even WAAX, there's a reason that Sputnik Sweetheart have been building up a following through Australia's festival circuit.
There's also a reason that fellow indie sweethearts Teenage Dads chose to support them on their national tour, and fans can catch the two bands – and Sesame Girl – at Canberra's UC Hub on Saturday, August 12th (more information here).
Following the release of far from you, Tone Deaf caught up with the band as part of our Get to Know series to find out about their lives and music.
Love Indie?
Get the latest Indie news, features, updates and giveaways straight to your inbox Learn more
JOIN
Sputnik Sweetheart's far from you is out now. 
Tone Deaf: How would you describe your music to your grandma?
Sputnik Sweetheart: The same way we describe it to everyone – rock 'n' roll BAYBEE. 
Tell us about a few of your tracks; their titles and what they're about? 
There are six tracks on our new EP, far from you. Here are some of our favourites:
"Run on a Sunday"
Joe: This was the first song that we wrote separated by distance and COVID lockdowns. The process of sending demos back and forth and writing into a computer was completely foreign to us at the time, but it allowed us to develop as songwriters and taught us how to explore our creativity in new and exciting ways.
"Cut Ties"
Nette: "Cut Ties" was inspired by the experience of a relationship breakdown, and the slow-burn journey to closure that follows. Unlike the other tracks on this EP, we recorded "Cut Ties" at Wrangler Studios here in Melbourne. Originally, we weren't sure if it would make the EP – Joe and Zac got COVID right before the session, so it was just Mal and I with our producer Jack.
It feels like the natural closing track – it's both sad and uplifting which I think encompasses that feeling you get when something meaningful comes to a natural end." 
"Heavenly"
Joe: "Heavenly" is quite a personal song for me. Nette and I wrote it after spending an afternoon talking about and reminiscing on the times that I had with my best friend who passed away when we were teenagers. I had spent a long time suppressing those emotions and trying to just move on, but to finally express it fully was an incredibly cathartic experience. What came out was a song that has become one of our favourite ever recordings and our most meaningful song to play live.
What do you love about your hometown?
Joe: The absolute best thing about Canberra is just how laid back everything is. It's easy to get swept up by the pace of a big city and we're very lucky that we got the chance to develop as musicians and people in an environment that encourages taking things slow.
As a musician, it's also amazing to have a really strong sense of community when you're first starting out – something that the Canberra music scene is known for.
Career highlight so far? 
Nette: Career highlight is a hard one to narrow down, we have been so lucky to do some amazing things already. I think playing for the first time in WA last year might take the cake. It was just such a fun time, we all got to spend a few extra days over there exploring, and the festival was loads of fun too.
Fave non-music hobby?
Joe: I speak on behalf of all members when I say Zelda: Tears of the Kingdom. We're obsessed.
What's on your dream rider?
Joe: It's a dream of mine to do "Sputnik Sweetheart: Pets on Tour". To make this work, we need pet friendly venues, along with some very specific rider requirements. I'm thinking peanut butter, shmackos, and maybe some catnip just for fun. 
Dream music collaboration?
Nette: Would love to work with Stu from The Empty Threats on a mind-bending clarinet solo in some upcoming work. Stu, if you're reading this – please! 
Where do you see yourself in 10 years?
Joe: All things going to plan, I'm sitting on a beach somewhere sipping a lil' aperol spritz after winning the lotto. Failing that, still making music with my friends (which is just as good, if we're completely honest)
What's your go-to karaoke song?
Joe: I thought this said go-karting song, so I also have that prepared ("Speedracer" by Teenage Dads). Karaoke song would have to be "My Heart Will Go On" by Celine Dion. I also request that the final scenes of Titanic be played behind me to get the full impact.
What's the best advice you've ever received?
Joe: Sounds so, so clichè, but it holds up – "just have fun with it." We all started making music because it was something fun to do with your friends – sometimes with all the things that come along with being in a band (admin ew), you can forget the love that you have for just being creative and having a good ol' jam.
What's one obsession you have that no one would guess after listening to your music?
Nette: Obsession is a strong word… but I have recently become somewhat of a prankster. I pulled the classic TikTok cake prank on Joe (IYKYK), and it was so hilarious I still laugh about it at least once a week.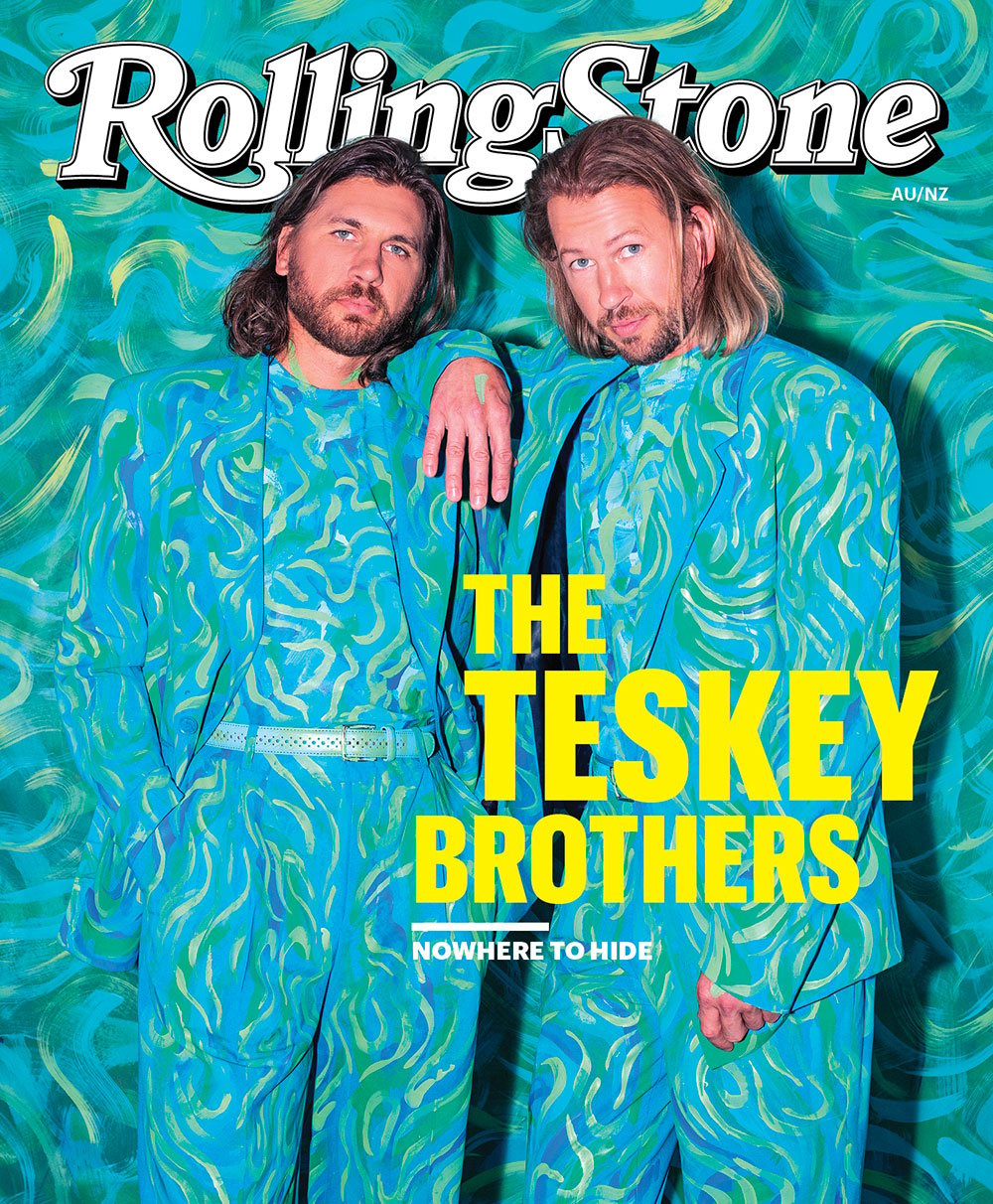 Get unlimited access to the coverage that shapes our culture.
Subscribe to Rolling Stone magazine
Subscribe to Rolling Stone magazine