Eyes (and ears) are fixated on Foley, New Zealand's hottest pop duo, and their highly-anticipated debut album, Crowd Pleaser.
Not many artists from New Zealand make it on a truly global scale, but when they do, they have the backing of the full nation. Crowd Pleaser, Foley's debut album, is a bold entry as a debut project, and immediately drew attention from critics and wider fans upon release last week. 
Their debut album was a long time coming: Foley have been all over the New Zealand charts over the last six years, accumulating millions of streams, award nominations, and a newly signed record deal. 
They've gone so far as to appear on a billboard in New York City's iconic Times Square, something most people will never be able to claim. For a musician from New Zealand – or any musician, for that matter  – a billboard on Times Square often feels like an unattainable goal. 
While Tall poppy syndrome runs high, Foley deserve loud celebrations as they personify what New Zealand musicians have always been about: being ever-present within their local music community and embracing the deep-rooted Kiwi sound, which we've seen work so successfully for acts such as Six60. 
Crowd Pleaser excites over its 28-minute runtime. It's clear to see why Foley's path to success has been so rapid, with the intro track, "What Got Into You", setting the tone and the expectations high immediately—and they don't disappoint from there. Each track attempts to outshine its predecessor, with "Nothing" in particular being a stand-out track. 
Looking towards the next 10 years, Foley hope to keep doing what they always have been doing, which is having fun and embracing their community. Nothing will change, except the scale upon which they do it. In the short term, you can catch them at BIGSOUND in Brisbane next week, SXSW Sydney next month, and Rhythm & Vines over New Year. 
Love Pop?
Get the latest Pop news, features, updates and giveaways straight to your inbox Learn more
JOIN
And in the meantime, you can read Tone Deaf's interview with Foley as part of our Get to Know series below.
Foley's Crowd Pleaser is out now.
How would you describe your music to your grandma?
"You'd usually hate it, but you love me so you'll love it…" Maybe I would describe it as fun-loving music to dance to? My nan knows how to have a boogie so she would be on her feet!
Tell us about "What Got Into You", the latest single from your debut album; what is this one about for you?
This one's about a rumour that starts small and then spreads like wildfire until it's out of control. We wrote this when we were noticing this one particular person was sort of stirring the pot wherever they went, and it was super out of character for them. 
We wanted to capture that chaotic feeling of something spinning out and becoming way bigger than you intended, just like a rumour can. That's why the production and sonics are all really spiralling and explosive – it was so much fun to make. We actually ran the whole song through a bunch of guitar pedals at the very end to get some extra spicy weird sounds and they added so much energy.
What do you love about your hometown?
Gosh, so many things – I particularly love the music community here (Auckland) because in my experience, it's always been so encouraging and uplifting. People really genuinely want to connect and help each other out – we all play in each other's bands and write songs together a lot. It's all love!
I also just feel so lucky to be surrounded by mother nature in all her glory. There is so much to see and explore that is still relatively untouched, which is always inspiring for me. You are only ever 30 mins away from a beautiful beach, hike, waterfall – it's just an amazing reminder of the world we were gifted and its beauty. 
Career highlight so far?
I think being on a billboard in Times Square for Spotify EQUAL is hard to beat! That was such an incredible moment to stop and reflect, made even cooler by the fact that my mum flew over with me to see it. We were all just screaming and freaking out – such a cool memory. It was also so important to me to be an ambassador for EQUAL because I genuinely care so much about female creatives and their place in our consciousness. To get to champion that cause more publicly for a month was amazing. 
Fave non-music hobby?
Cooking! I love making slow cooked meat for tacos! It keeps me super zen and its flippin' delish. 
What's on your dream rider?
Recently we had an epic pate of Korean Gochujang chicken which absolutely slapped. It wasn't on our rider, they were just super hospitable. My dream would be to have a platter of all different kinds of fried chicken so I could go super hard. Including some KFC wicked wings preferably.
Dream music collaboration?
Always such a hard one! At the moment, I would be pretty gassed on an Ice Spice collab because I find her voice just so satisfying to listen to. I wish she could just speak to me all day and I could just lie there and listen and bliss out. 
Where do you see yourself in 10 years?
Hopefully I'm still writing songs all day, every day – all I really want to do is that. Getting to connect with people and share our own stories is just such a blessing, so I hope in 10 years time it's still that! Maybe just on a larger scale!
What's your go-to karaoke song?
My go-to would have to be "Dancing Queen" by ABBA. It's just such an unapologetic singalong – you can't deny it and you feeling fantastic afterwards.
What's the best advice you've ever received?
Be patient. I think we get so wrapped up in what comes next and why we haven't achieved everything we want yet, but when you slow down and actually enjoy each step it's so much more fulfilling, especially in music. This industry has a way of making us think it all needs to happen NOW but it doesn't. 
What's one obsession you have that no one would guess?
I am obsessed with Yakitori and my partner and I eat it a nuts amount.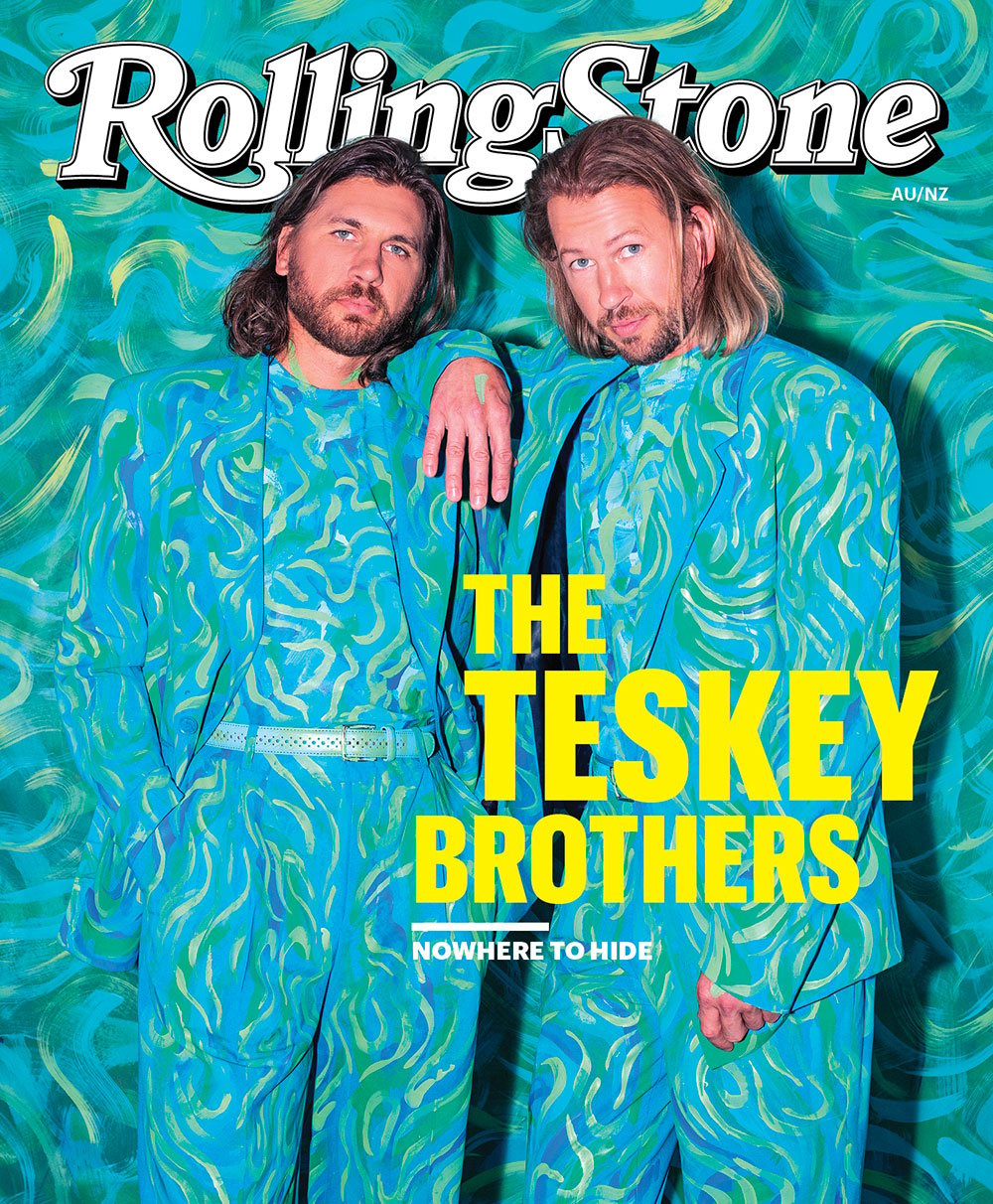 Get unlimited access to the coverage that shapes our culture.
Subscribe to Rolling Stone magazine
Subscribe to Rolling Stone magazine