In just a few hours, the Matildas will take to the pitch for their first-ever Women's World Cup semi-final, where they'll play old rivals England for a place in Sunday's final. 
Whenever a World Cup rolls around, songs – both official and unofficial – arrive as well. There was BENEE and Mallrat's Antipodean collaboration "DO IT AGAIN", which they performed together at the World Cup Opening Ceremony in Auckland.
England, as ever, got in on the fun, recruiting 11 female-identifying British artists such as Melanie C and Self Esteem to record an unofficial song for the Lionesses. It's called "Call Me a Lioness" and was released under the moniker – gulp – Hope FC.
What about Australia? Don't worry, the days of settling for a rowdy rendition of "Oi, oi, oi!" are thankfully in the rearview mirror. Leave that for the particularly drunk Australian Open fans when Kyrgios or de Minaur play.
Tone Deaf has compiled a list of songs you can play to get pumped for the big game tonight, including some curious creations and old favourites.
Tones and I – "The Greatest"
Love Live Music?
Get the latest Live Music news, features, updates and giveaways straight to your inbox Learn more
JOIN
Tones and I has really embraced the Matildas World Cup adventures. As well as performing at Sunday's final, hopefully just before Australia take on Spain, she also released an anthem in support of the team.
"I will be the greatest," the pop star powerfully shouts in the chorus of – you guessed it – "The Greatest", which she declared as "the ultimate anthem" to support the Matildas on social media.
"The Greatest" is also accompanied by a music video, which you can watch below, that shows Tones performing her song on a bench as an intense game of football rages in front of her.
Waltzing Matilda(s)
It's where their bloody nickname comes from. Enough said.
"The Celtic Song"
A popular ditty that over the tannoy as Celtic run onto the pitch, the Scottish side had to suffer the ignominy of several English clubs, including Everton, adopting the anthem for their own inferior versions (yes, this writer is a Celtic fan).
Glen Daly's original is daffy and camp (at one point, he says, "Darn, the heck do we care," a line that's often adapted, as you can imagine, into more foul-mouthed territory by modern Celtic fans), but when the Matildas shout it together, it sounds much more intense.
There's footage of the Australian women's team singing it on a bus after defeating the US in 2017, and they enjoyed another blast of it after their crucial victory over Canada in the World Cup group stage.
Caitlin Foord x Mallrat x Kwame
This one may not be made for a singalong as much as some entries on this list, but it features the wonderful Caitlin Foord, and that's all that really matters.
The Arsenal forward has ben a standout player at this tournament, full of skill, strength, and emotion. She showed steeled composure to slide the ball under the Danish goalkeeper's legs in the last-16, and she also joined forces with adidas for a cool collaboration recently.
As if foreseeing the big role Foord would eventually play for the Matildas, adidas recruited her to show that, not only are the rhythms and rhymes of football magical, they're also musical.
Aiming to discover if one could sample the sounds of football, adidas asked Foord, Mallrat, and rapper Kwame to put it to the test. Foord took to the field to do some of her training drills. Mallrat then sampled the audio and followed its natural rhythms. From there, she chopped it up, slowed it down, created chords and found moments to partner with her voice.
"If I could play with music, I would. I just feel like it gives you something more to want to keep going, to go a little bit harder, a little bit quicker," Foord said.
Men At Work – "Down Under"
Yes, it's a cliché. Yes, it's overplayed. But when at Brisbane's Suncorp Stadium after the Matildas finally prevailed over France last weekend, it was the perfect bouncing song to capture the elation of the moment. Men At Work's classic is as Australian as vegemite and Warnie. It's a classic for a reason.
And just picture the scene: the English are sore losers again, Sam Kerr and co. are jubilant, 80-odd thousand Australians are rampant in the Stadium Australia stands, and one of the last things the English will hear during their World Cup experience is, "Where women glow and men plunder."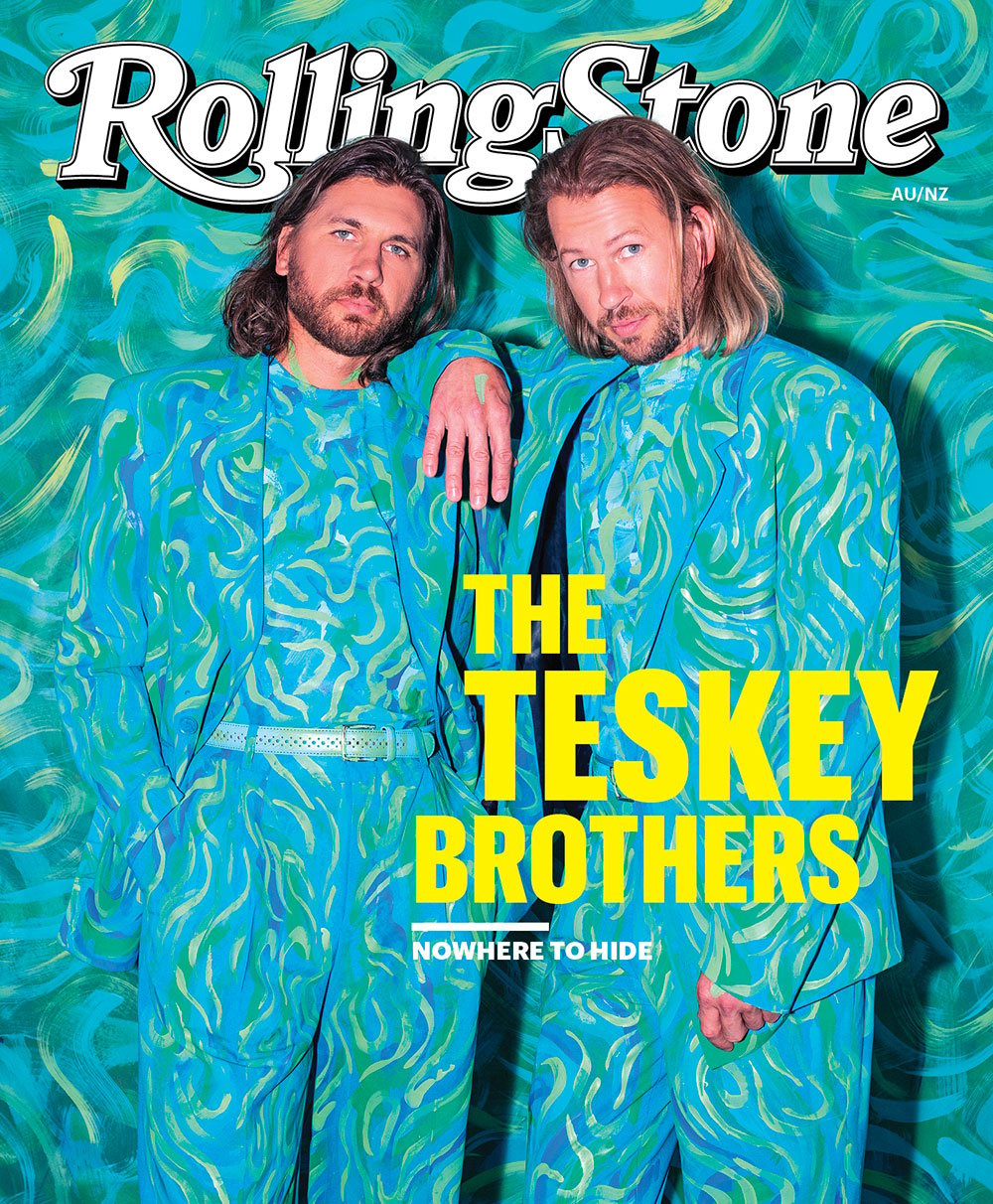 Get unlimited access to the coverage that shapes our culture.
Subscribe to Rolling Stone magazine
Subscribe to Rolling Stone magazine